Convict lake is a beautiful location for engagement photos any time of year. It is very different in each season, which I will explain below.
Best seasons for Engagement photos at Convict Lake
The warmer months from June through September allow for paddle-boarding, hiking, and late summer nights.
The cold months from October – May, you'll likely have snow-capped mountains. If you're lucky (like in this blog post), you might catch the brief ice skating season. While I cannot recommend the activity for safety reasons, people can and do ice skate. Even if you choose not to, it is a breathtaking view worth experiencing.
Things to do in the area
Convict lake is about 20 minutes drive from Mammoth Lakes. If you like snow sports, this makes it an amazing place to go while staying at the mountain.
Convict Lake itself is a great place to stay. Read about that here.
You can also get married at Convict Lake
Now for the photos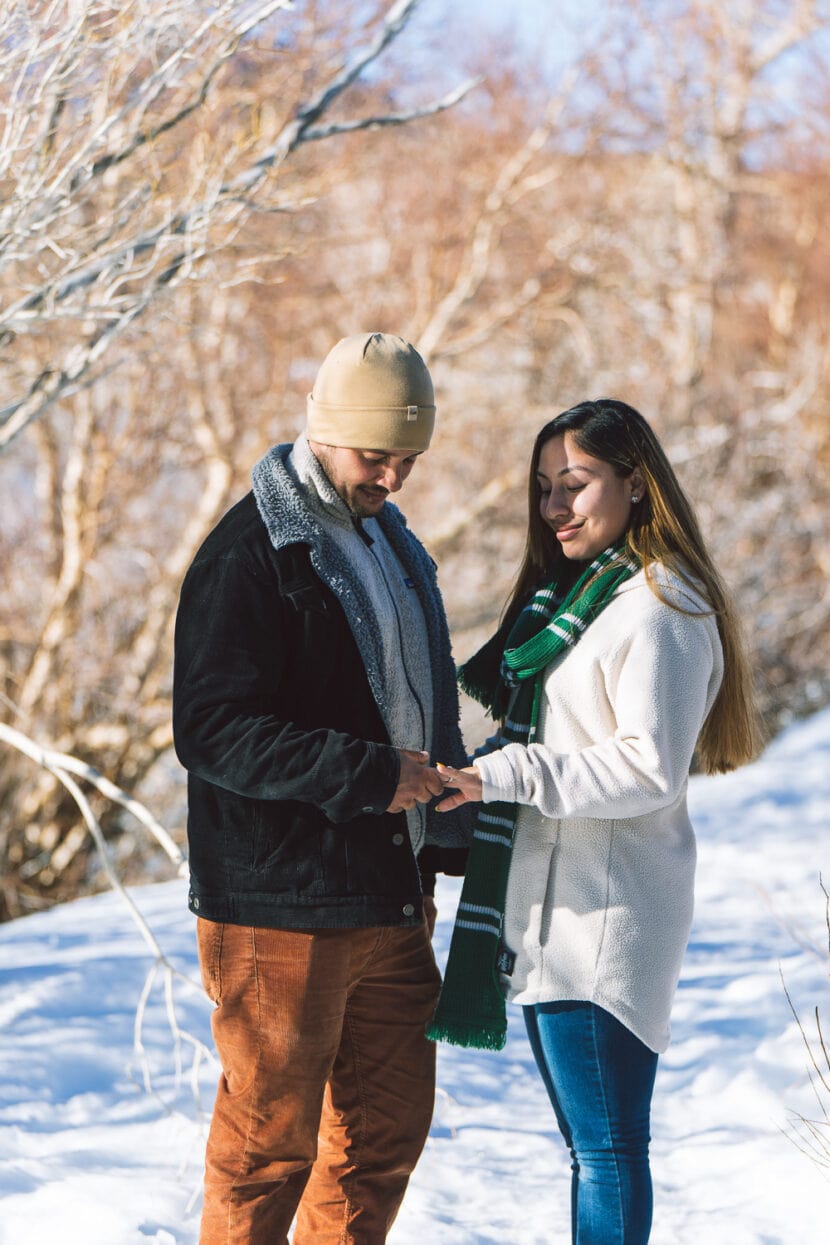 See similar sessions at other locations on my Blog