The Utah desert provides an endless variety of places to explore if you want to plan an all day adventure elopement. I spend time in the southwest region (Utah, New Mexico, and Arizona) every year, especially in the fall.
Reid and Kim are good friends of mine who live in Salt Lake City. We met bouldering and we love to meet up at climbing crags when we can! They are the kind of friends who feel like life-long pals, even though we only see each other occasionally.
So when we made plans to meet up in Joes Valley to boulder, they agreed to do a styled elopement photoshoot with me. They have been married for 12 years, so it doubled as a sort of anniversary portrait session. We had a great time exploring a few places together.
Best seasons to elope in Utah
It depends on which part of Utah, but the desert areas are beautiful much of the year. Utah is stunning fall, winter, and spring, but a bit too hot during the summer. One of my favorite things about Utah are the skies. I live in Bishop where we have some incredible sunsets– but the Utah skies hit a little different.
Leave No Trace Principles in the southwest
I am committed to being a leave no trace photographer everywhere I explore. There are a few things unique about the Utah desert to keep in mind. The first and most important is cryptobiotic soil. Not only does it have a cool alien-sounding name, it's some pretty awesome stuff! Cryptobiotic soil literally helps to hold the desert together, and it's important that we don't step on it, because it can take years, if not decades, to recover. If you've ever heard the phrase "don't bust the crust," it refers to protecting this incredible organism. For more information on how to protect cryptobiotic soil, read this blog by BearfootTheory.com.
We definitely came across some of it at one of our locations, and as inconvenient as it was, we switched gears and moved to a new spot. One strategy is to look for locations where you are walking on rocks and not dirt!
Timeline and activities for a Utah desert adventure elopement
To capture the variety of light and locations pictured here, we spent 7 hours together. This allowed us to drive from a the wide open canyon views, to some more narrow canyon areas, to the Little Grand Canyon vista for sunset.
Utah is also full of slot canyons and so many other places that the options are truly endless when it comes to planning a full day (or 2-day) timeline.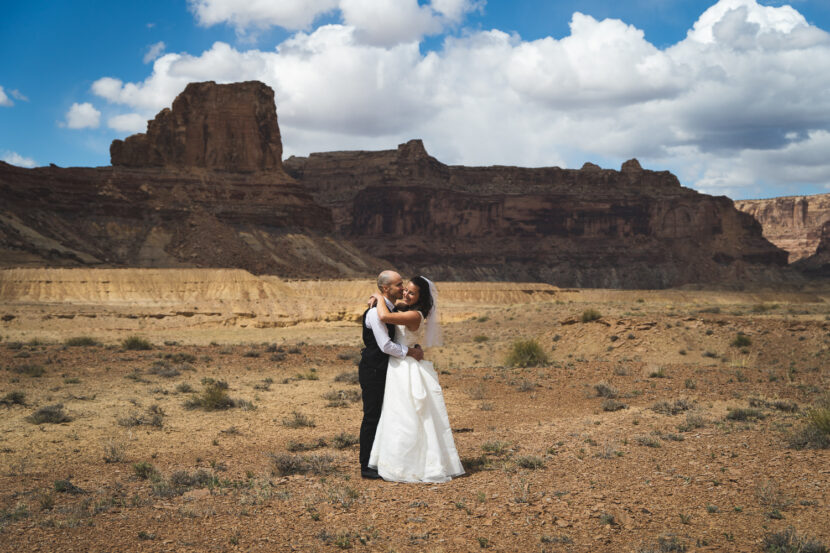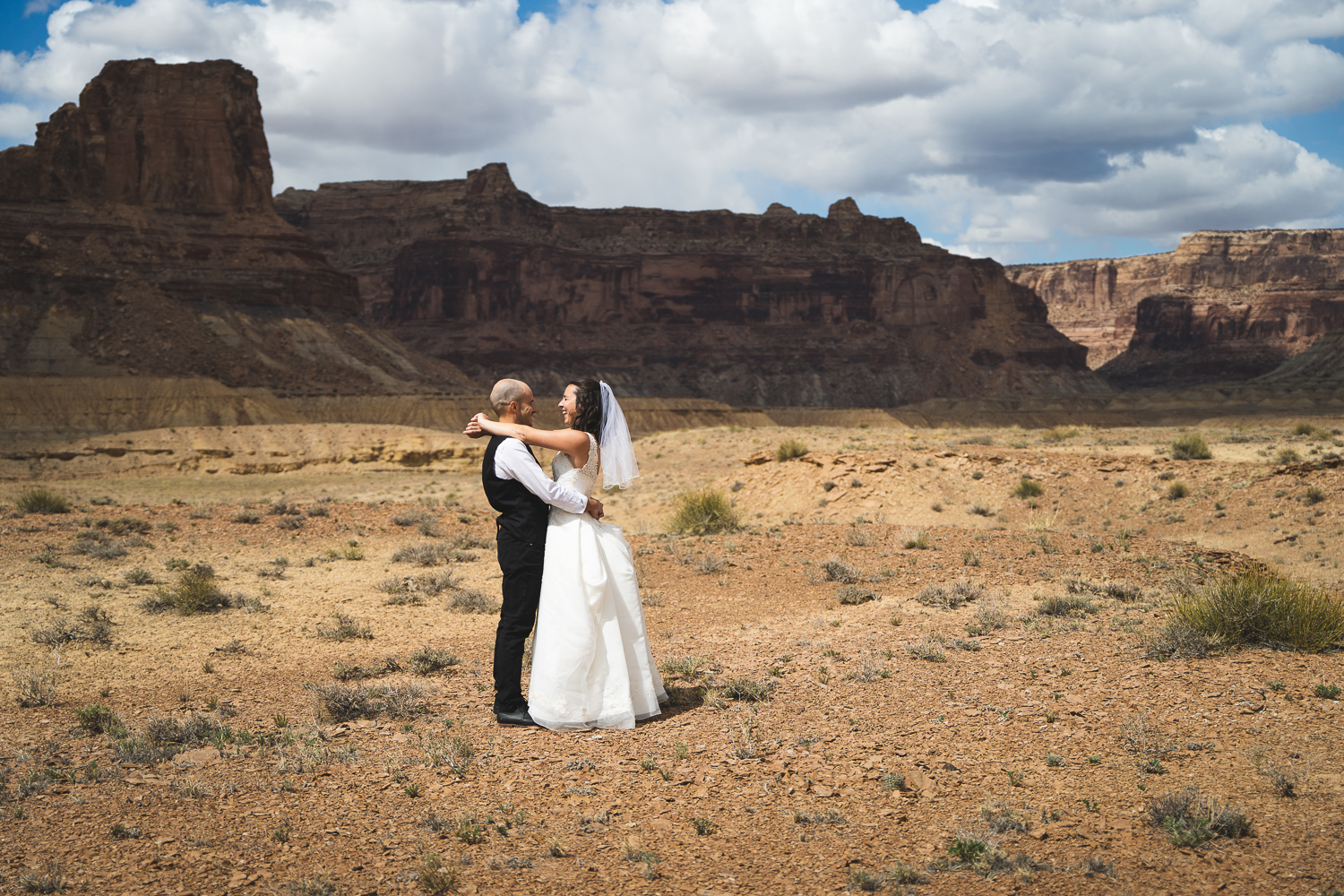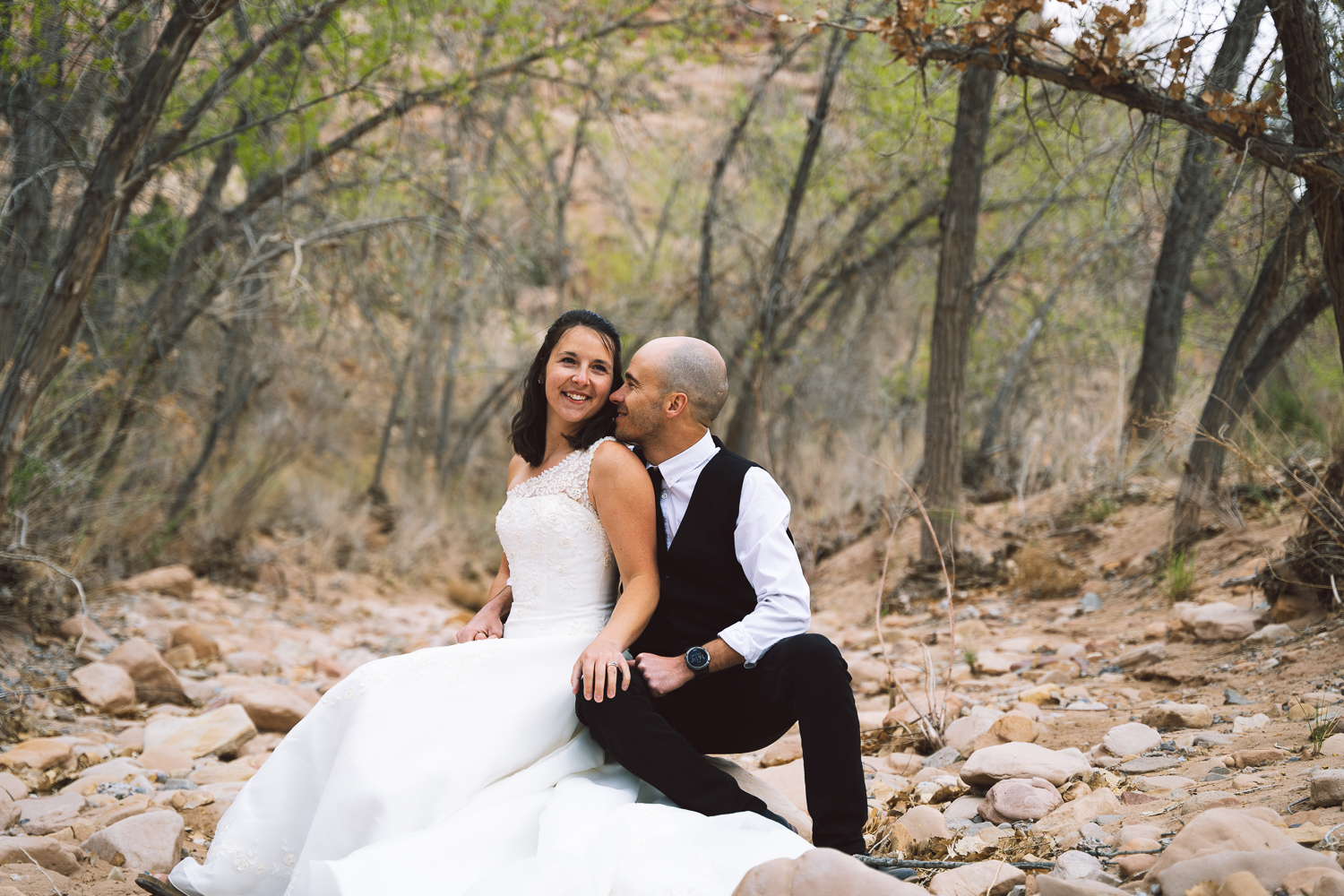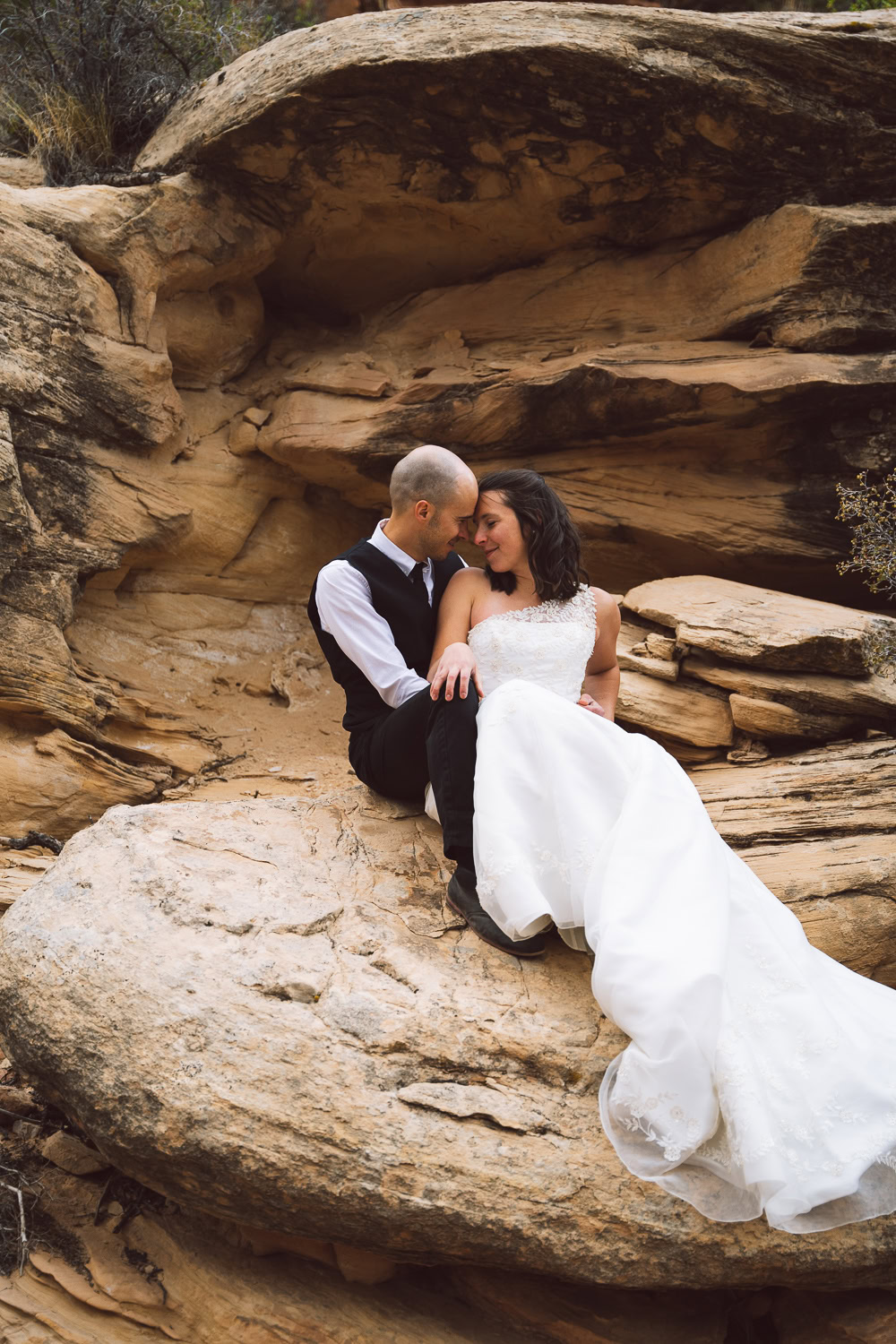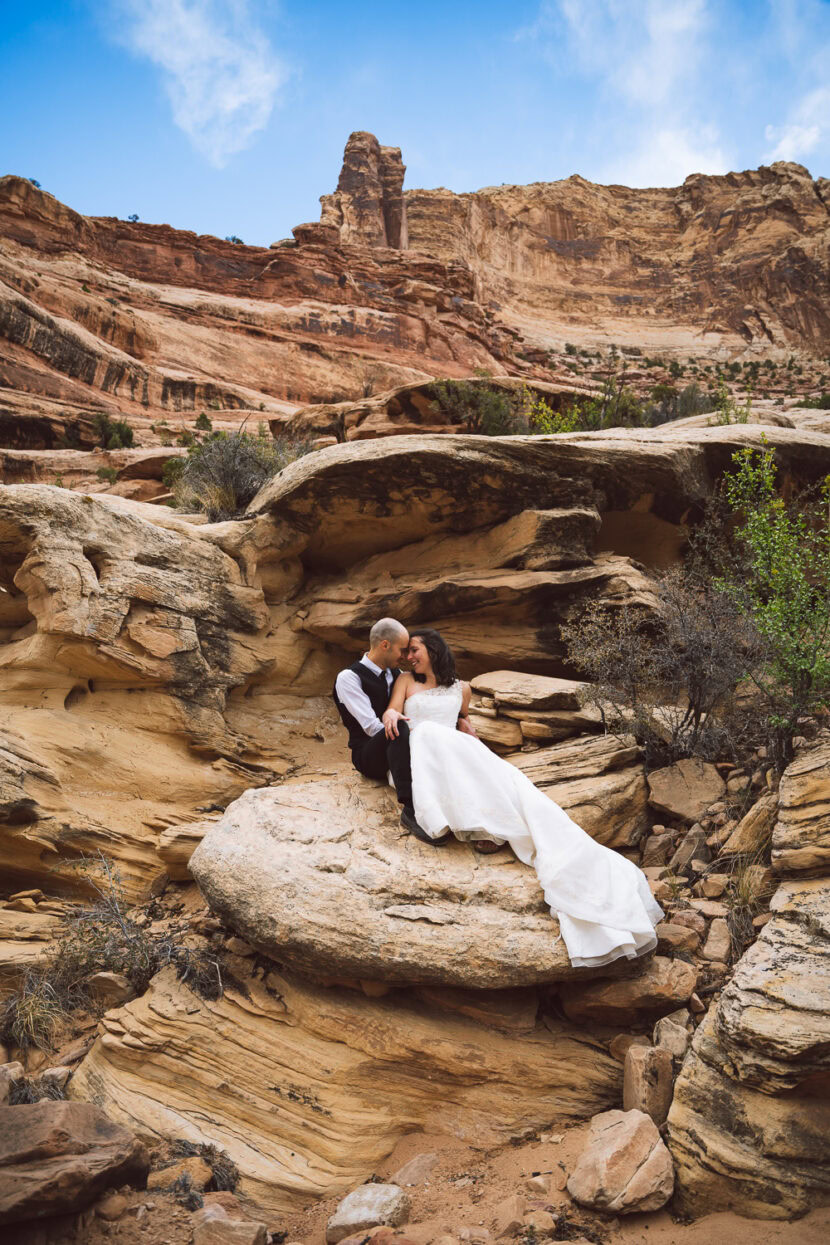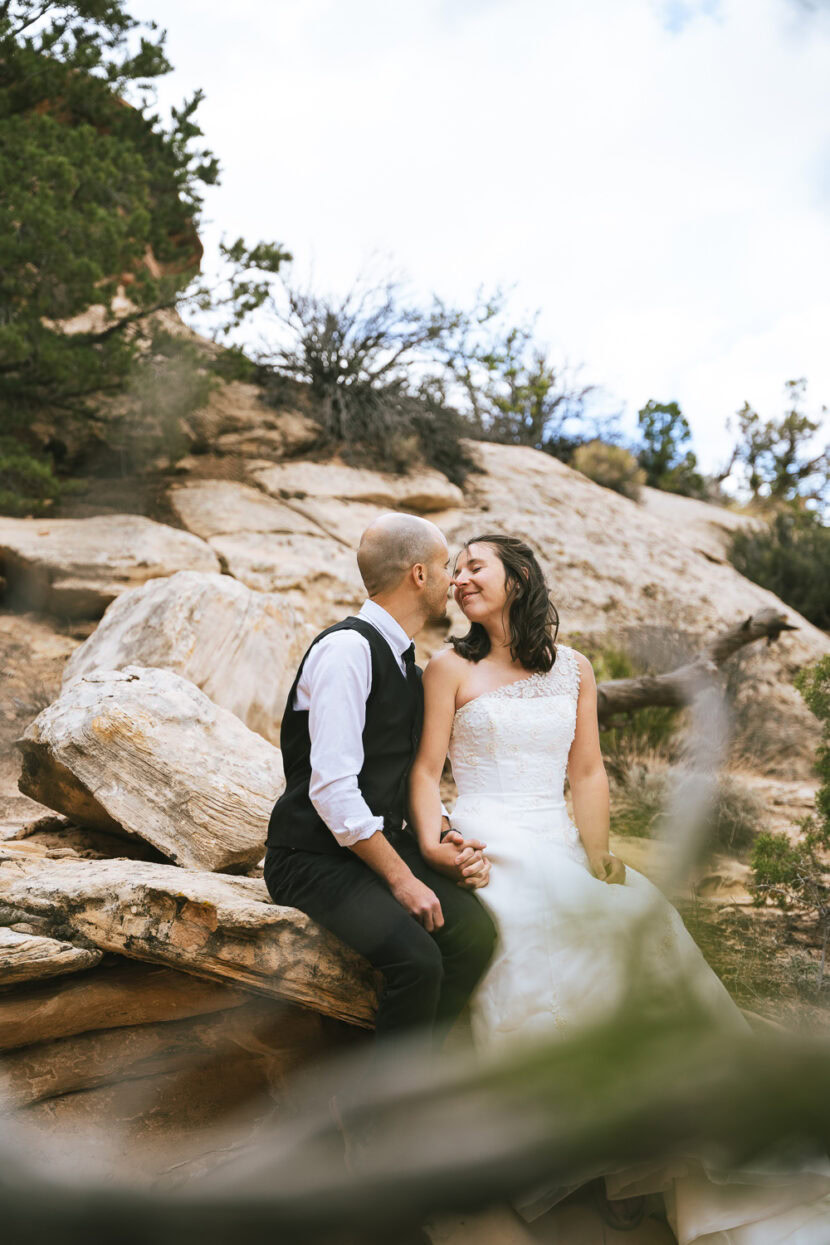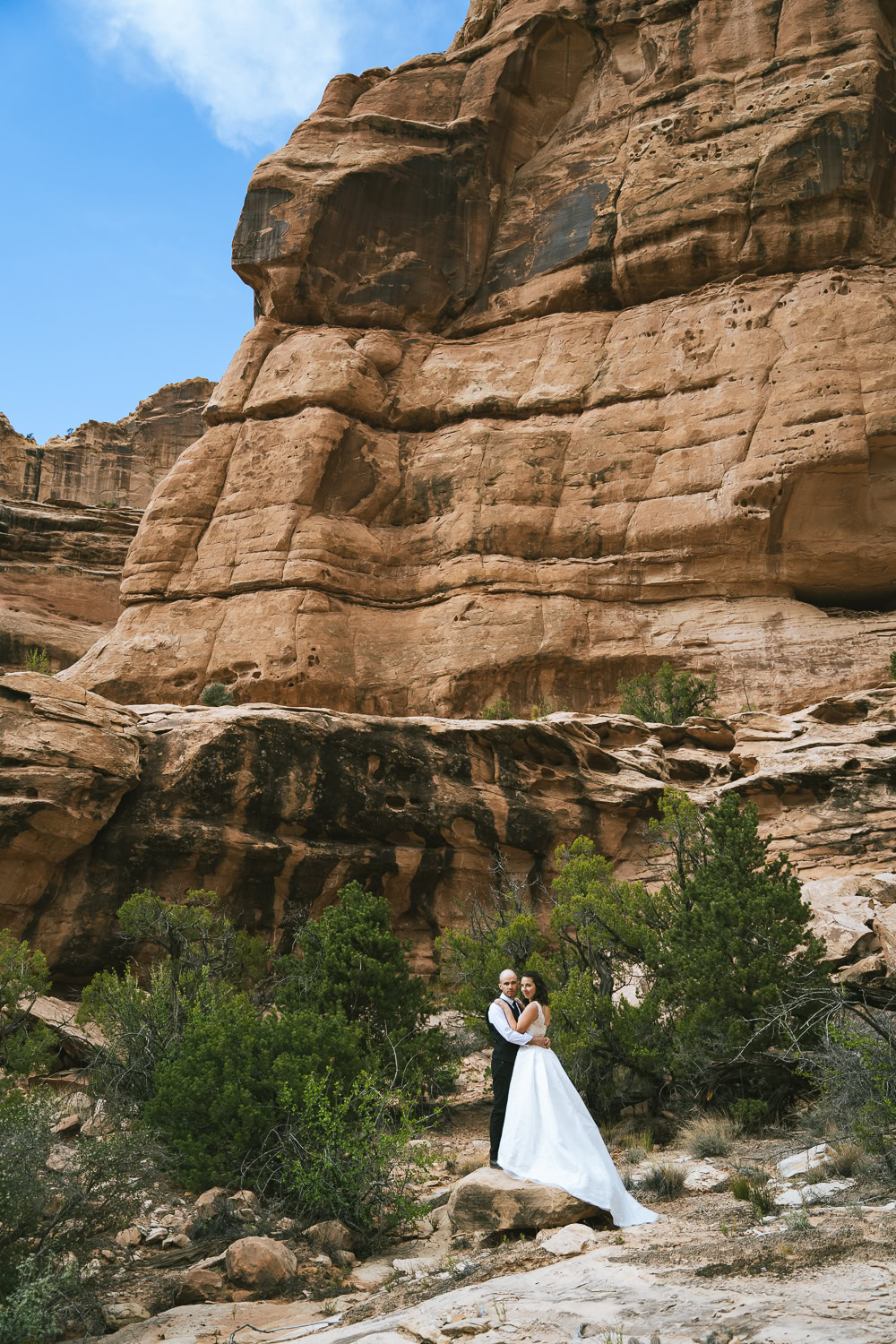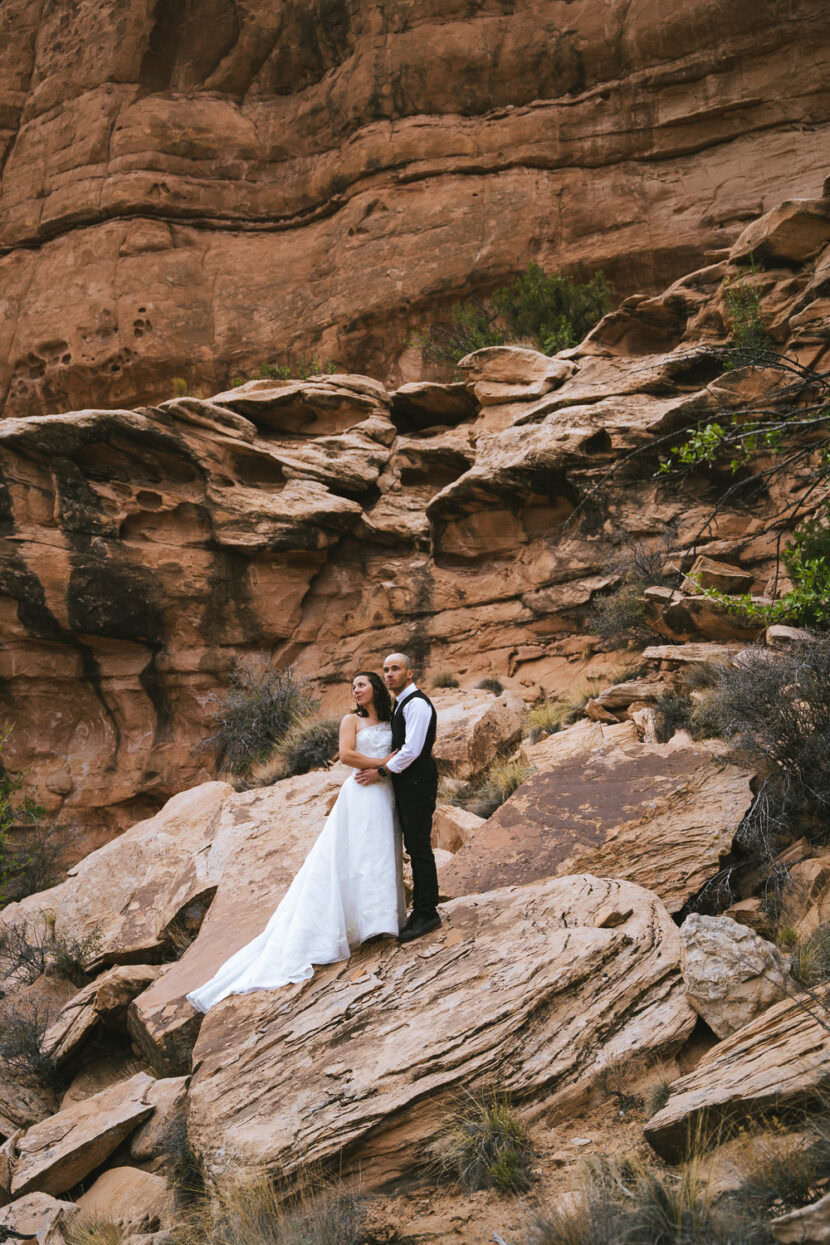 After we wrapped up shooting in this location, we drove up to the Little Grand Canyon Vista. We took a break to drink beer, cook dinner, and wait for golden hour.