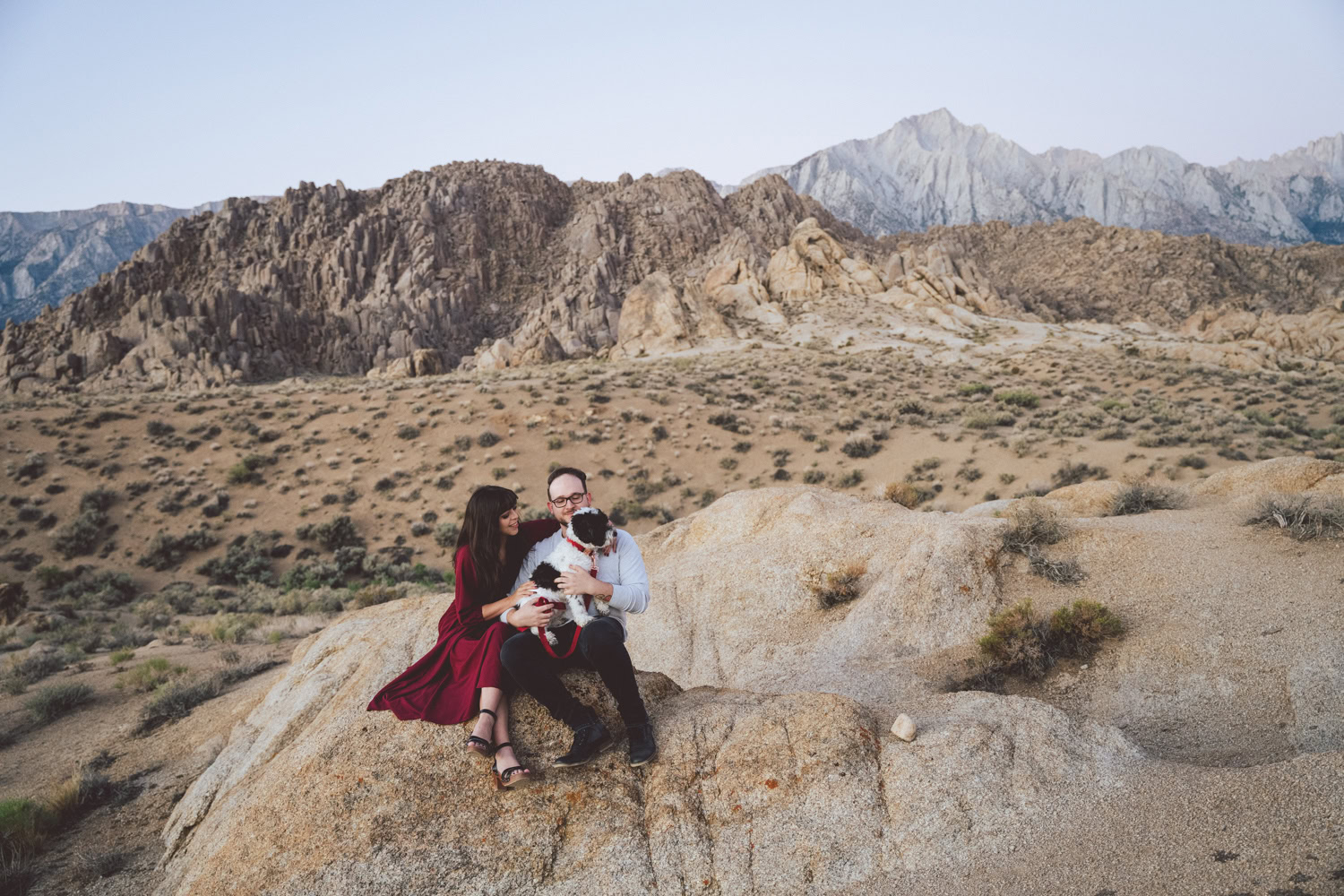 I believe stories are powerful, and I'm honored you want me to document yours.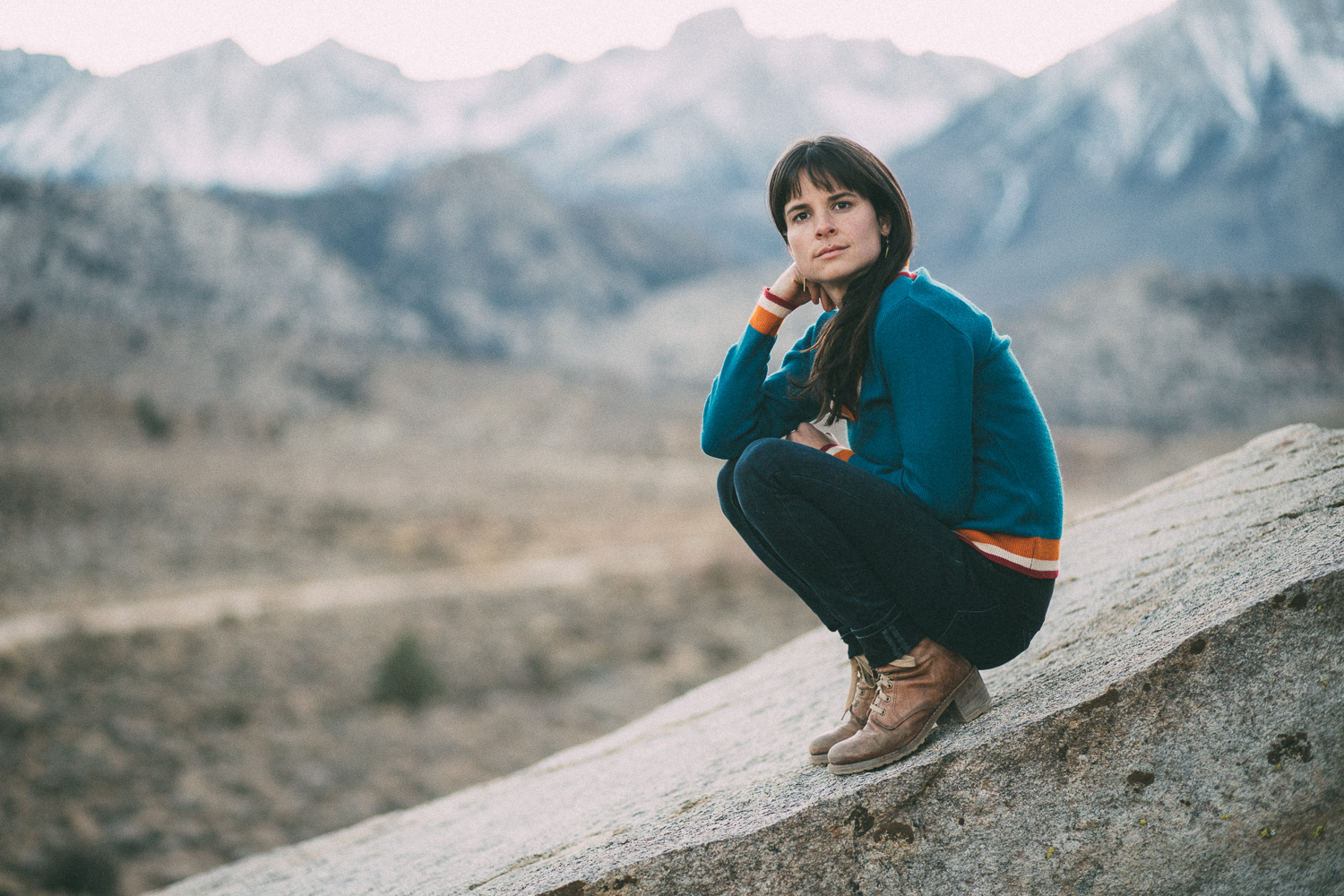 What it's like working with me
Honestly writing my own bio feels weird. But if you decide to work with me, I promise to bring my A-game to every encounter. I'm laid back and pretty adventurous, but also a sensitive soul who digs nerdy intellectual conversations. I spent 10 years making fine art sculpture before transitioning to wedding photography, and I spend every spare moment rock climbing.
But most importantly, I love to go above and beyond for all my couples. In addition to capturing memories for you with creativity and skill, I will also scout out the perfect location, offer vendor recommendations, and help you make decisions along the way.
My goal is to help you plan a wedding celebration that truly expresses your personality and relationship-- all the essentials, all the fun -- none of the stress!
What past clients have to say...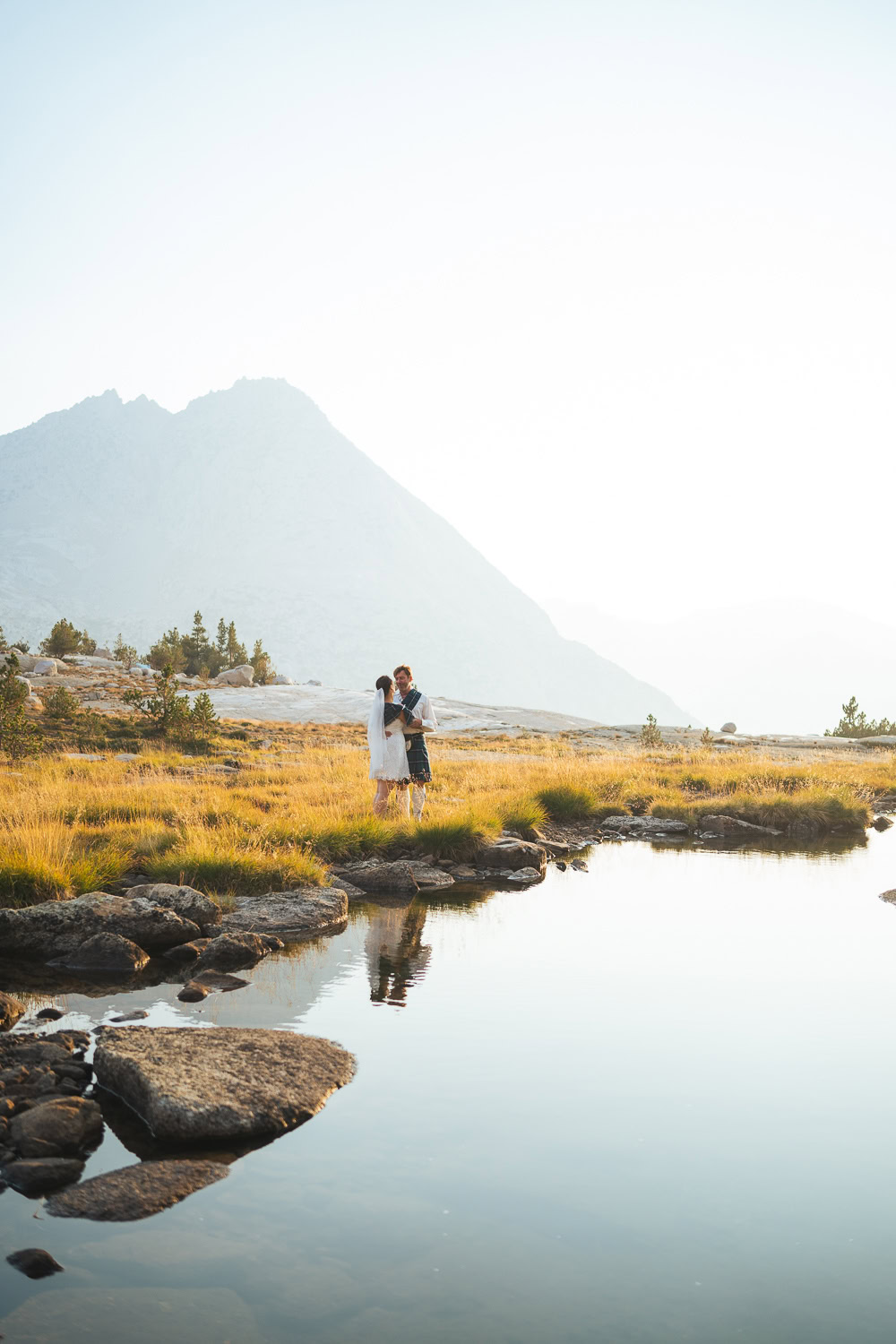 Meeting Mandy turned our mountain wedding dream into reality!
What started as a crazy idea suddenly became possible when we learned that she could actually backpack with us and capture not only our ceremony at Evolution Lake but also our adventuresome trek across a 13,000 ft pass and some off-trail scrambling along the gorgeous Darwin Bench on our way to our location. Mandy captured all of the wonderful moments we experienced so perfectly and thus, allowed our families and friends that weren't able to join us to relive the experience with us.  We are skilled backpackers but the wedding photography was a new challenge in terms of setting, lighting, and timing. Mandy helped us figure all of that out in ways that were comfortable for our style and wishes. One of our favorite photo memories was of the sun rising over the Mount Darwin crest during the ceremony, a timing expertly planned by Mandy using Google Earth! Working with Mandy during planning and on the trip was easy, professional and fun, and we now consider Mandy as one of our new friends. We wholeheartedly recommend Mandy to anyone considering a memorable adventure of their own!

- CARMEN BOEING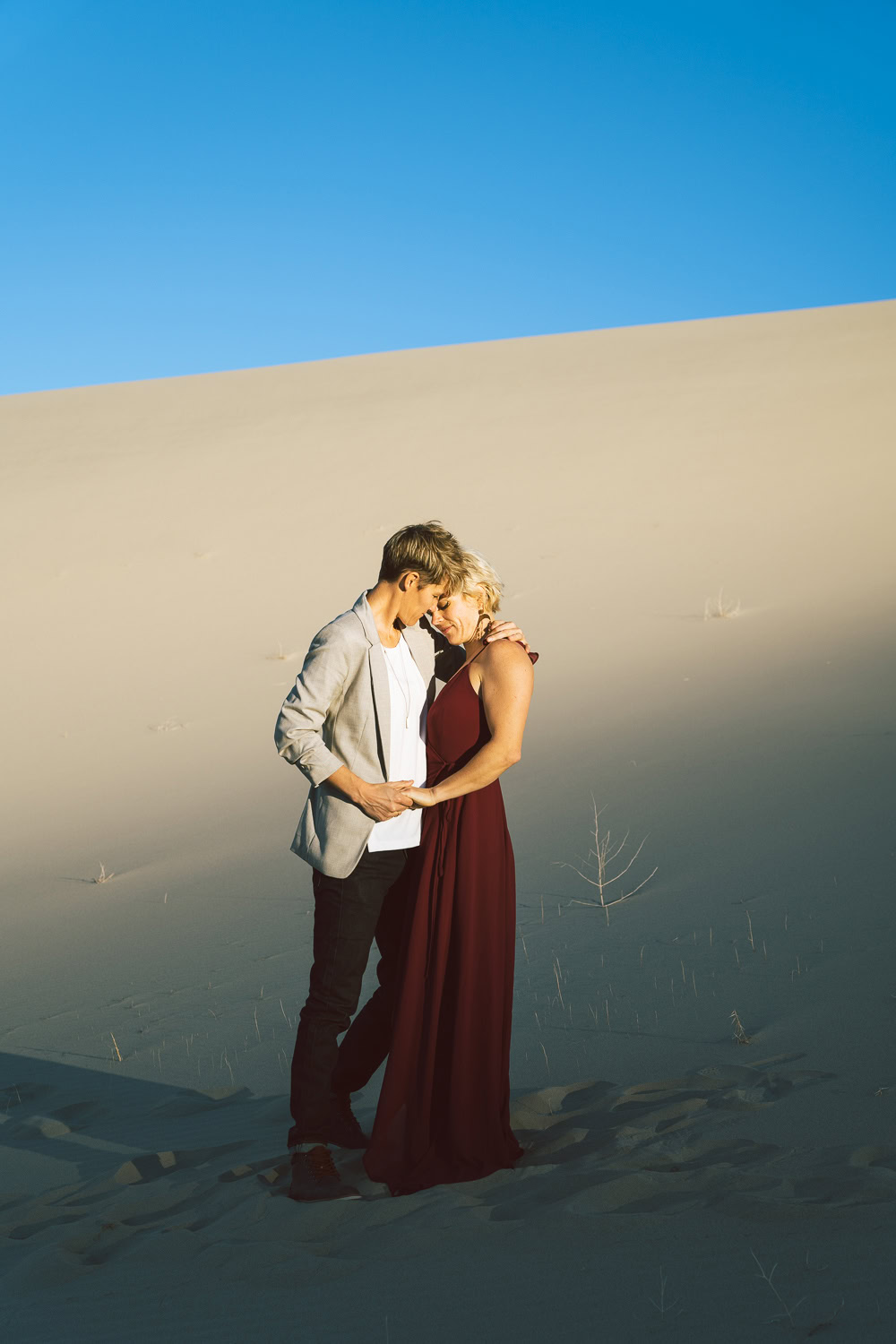 She showed up knowing exactly where and when the sun, shadows, and dunes would be perfectly aligned for her vision...
Erika and I were looking for photos to capture the journey we've been on in the last couple years (moving to the eastern sierra, engagement, elopement, and wedding celebration planning), and Mandy made our dreams come true with this session in Eureka Sand Dunes. From the start, she was a resource to us to create a visual vibe that was both playful and special, willing to give me guidance on wardrobe ("I love the dress, but why not keep the Blundstones on if they're comfortable?") and different 'poses.'  She kept the session lively, with some on-point but not overly specific direction, which resulted in images that reflected our joy of movement and the outdoors. She executed her ideas with an accuracy that proved she had done her research; the pictures reflect her professionalism and skill. The gorgeous landscape became both the focus and the backdrop of the shoot, which was exactly what Erika and I were hoping for: to showcase our love of the Eastern Sierra and each other.

- Natalie & Erika
I truly believe that one-size does not fit all, and that whether you are tying the knot at a venue or elope in the mountains, each celebration can be customized to fit your unique story.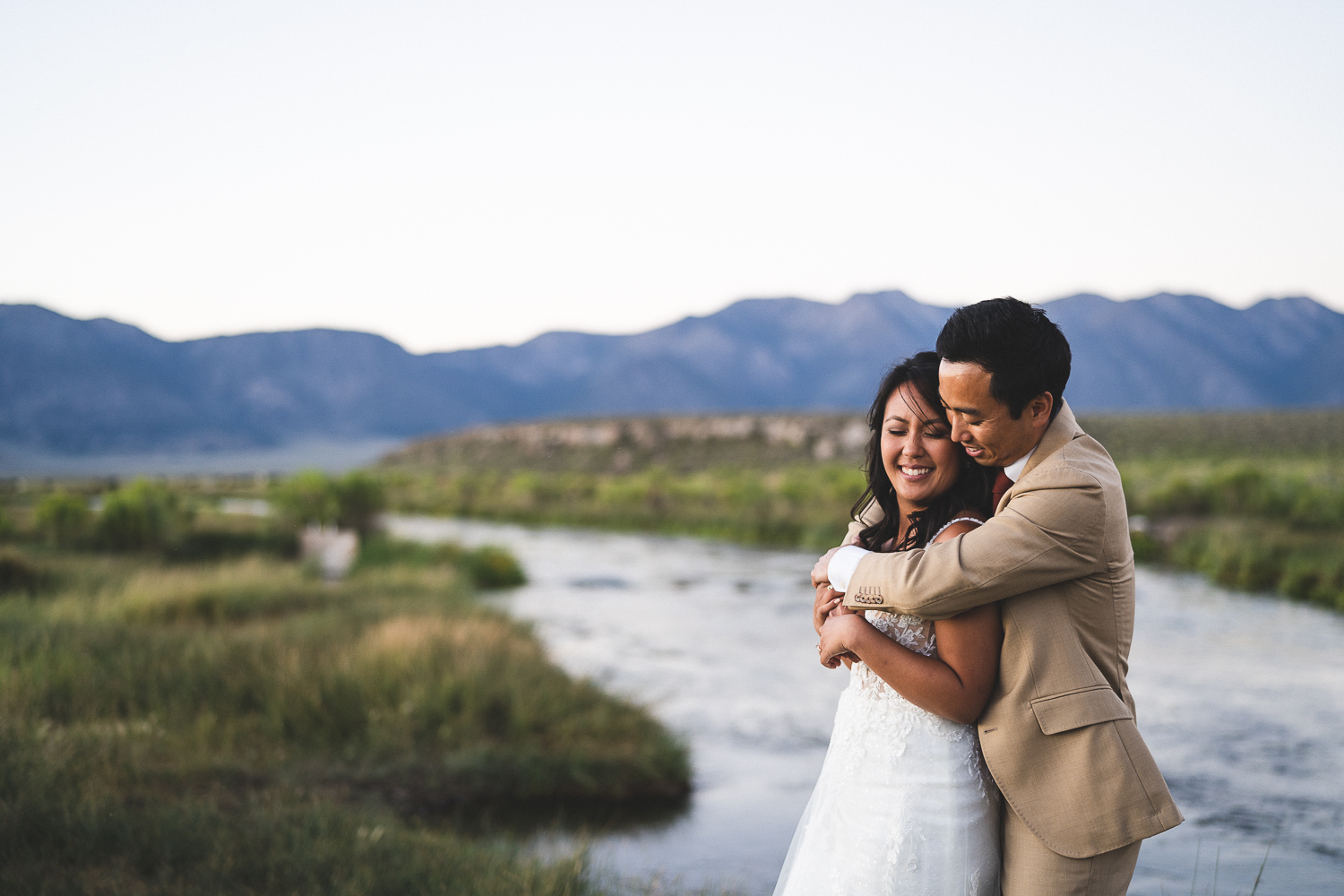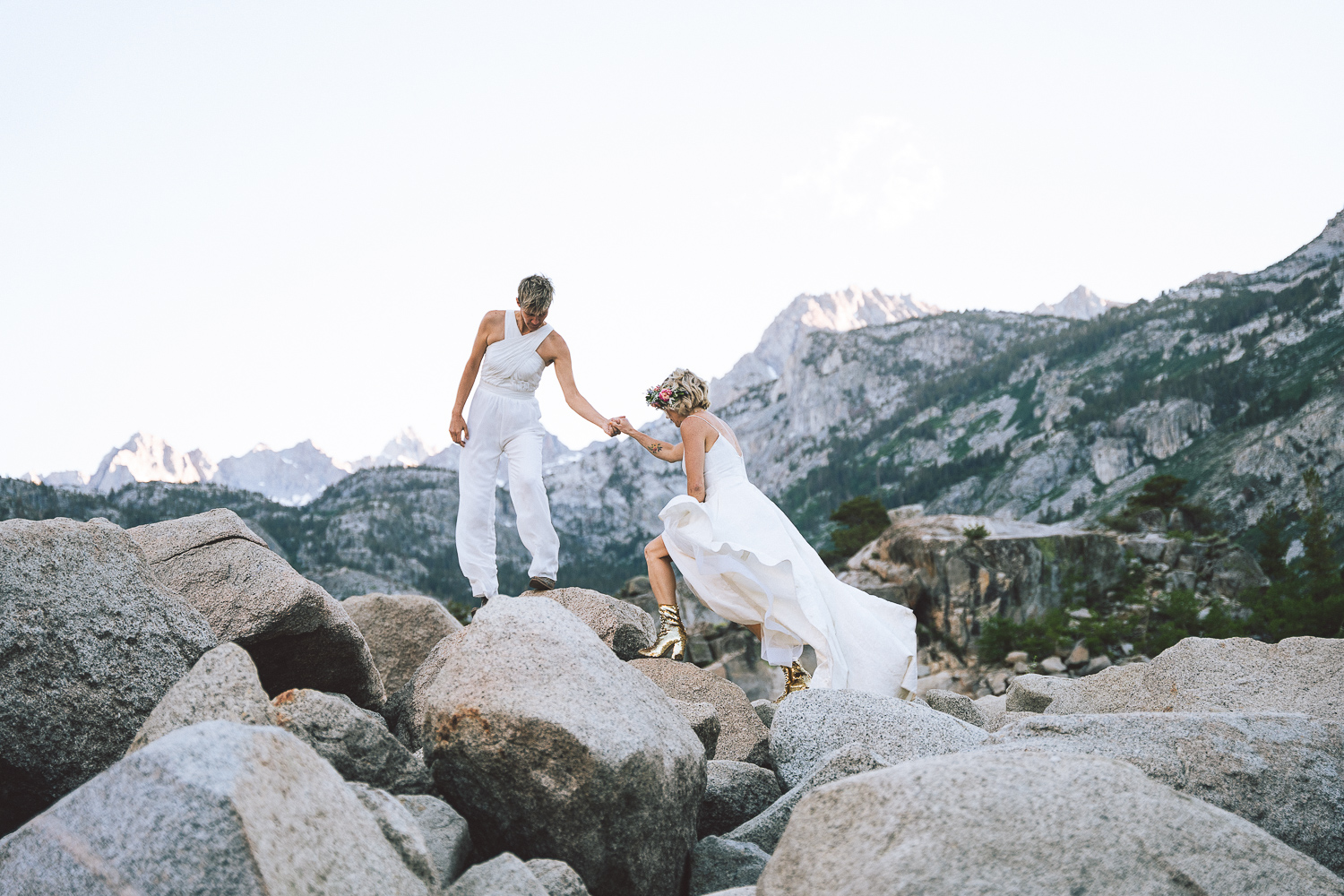 Adventure sessions are smaller, simpler photoshoots for couples and families wanting to document any occasion. Perfect for engagements, anniversaries, families, etc.
Usually booked for 1 hour, but depending on your vision, can be upgraded for up to 3 hours. Inquire for more details!
Starting at $600 for 1 hour
What do packages include?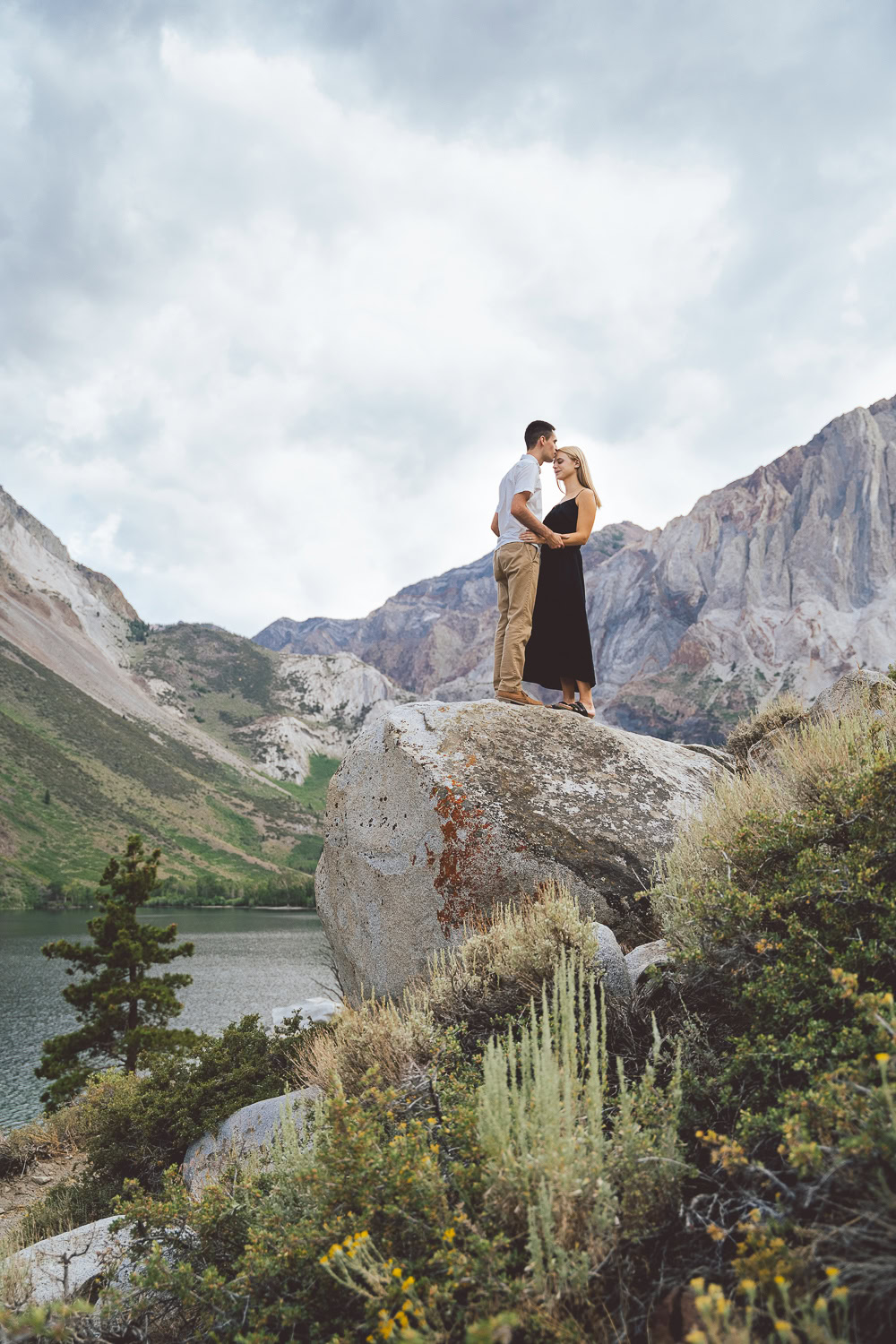 Weddings and elopements are quite different, and are priced according to the work involved and the value I offer. I'm not interested in persuading you to do one thing or another. I simply want to celebrate with you however you want!
All Photography Packages include:
↠ Lots of contact via email, call, or text ahead of time to create the perfect timeline for your wedding day
↠ My list of local vendor recommendations
↠ Stunning online gallery with all of your edited photos, with options to download, print, and share in all the ways you want!
Frequently Asked Questions
How do we receive our photos? Do we get digital images or do we order prints from you?
I will upload all of your digital files to a beautiful online gallery where you can share with friends, choose your favorites, download web-sized or high-res images for printing. The gallery is linked to a high quality print shop with prints, metal prints, and albums for sale. You are under no obligation to order prints, but I can vouch for the quality Clients can also design their own albums or I can design for you. You'll get lots of detailed instructions when I deliver your gallery.
I totally get that! Trust me, you are in the majority here. Most people (myself included!) feel less than natural with a camera capturing every movement. Most couples express something along these lines beforehand, and then gush afterwards about how easy it was, and how they can't believe how natural they look in all the photos. (Seriously, read some of my reviews!)
We're nervous we'll feel awkward in front of the camera.
What kind of gear do you use?
I shoot on a Sony Mirrorless camera system which is currently one of the top industry choices. I have a Sony A7iii and a bunch of lenses. Yes, I always bring a back up camera, save images to multiple SD cards, and back everything up to 2 locations the moment I get home. Your images are always safe!
What is "Leave No Trace?"
Leave No Trace (LNT) is an organization that promotes protecting our wild lands from the impact of so many humans. In essence, that means leaving wild areas exactly like we found them (pack out all trash, stay on designated paths when in popular areas, etc.) You can read more here.
More questions that you don't see answered here?