This 3-Day backpacking elopement in the Sierra mountains was one of the most magical weddings I've ever witnessed. Gary and Carmen reached out with only 5 week's notice with their dream to elope at Evolution Lake over a 3-day weekend. In a year of unknowns, sometimes the last minute ideas are the best. Thankfully, we are all seasoned hikers so we knew what we were getting into. We planned a 3-day itinerary of crossing over Lamarck Col (quite the feat!), camping and hiking through the Darwin Bench, and ending at Evolution Lake. I was so psyched to get back out to the Sierra Mountains, even after hiking the entire John Muir Trail a few weeks prior.
The cliché goes, "The journey is better than the destination," and I have to agree. If all you want is some stunning photos, obviously we can find some easier destinations with a quick hike and a vista! Let me be clear – there is nothing wrong with that. Each kind of elopement comes with pros and cons, and I'm here to share details so you can decide for yourself what you want.
Things to consider when planning a backpacking mountain elopement in the Sierra mountains:
Best Season for a Backpacking Elopement in the Sierra
Summer months: The Sierra backcountry is only accessible during the warmer season while snow has melted. This can begin as early as May, but some years the snow doesn't melt until well into June. Then, access continues through September, and sometimes into October.
Mosquitos: While less of an issue, mosquitos can be quite frustrating during the first few weeks after snow melt. If you want to avoid these little pests, I suggest planning to elope in the backcountry no sooner than July.
Forest Fires: This one makes me quite sad, but it is a reality we must consider now every year. The most likely season is August – September. The gallery you see here was actually in the midst of a lot of forest fire smoke. As you can see, it did not ruin the experience! But you can see some haze. If you want to make the safest bet, we can plan for July. We can also come up with back up plans.
Permits & Logistics for Eloping in the Sierra
You do not need a special permit to get married in the backcountry. You DO, however, need a hiking permit any time you enter the backcountry with plans to spend the night. This depends on which national forest, and which trailhead you start at. For some areas we may even need a special photography permit. Each location is so specific, that you will have to do some research to know what is necessary. Thankfully, I am happy to do a lot of that research for you!
In California, you need at least 2 people to witness the ceremony in order to get legally married. That includes an officiant and a witness.. Gary and Carmen invited their friend Bergen to officiate and he did a splendid job of not only the ceremony, but also also brought a banjo to serenade us.
—
Enjoy this 10 minute video of the experience (footage taken on an iPhone, music by Bergen the Officiant/Musician!) or the 1-minute Reel on my IG!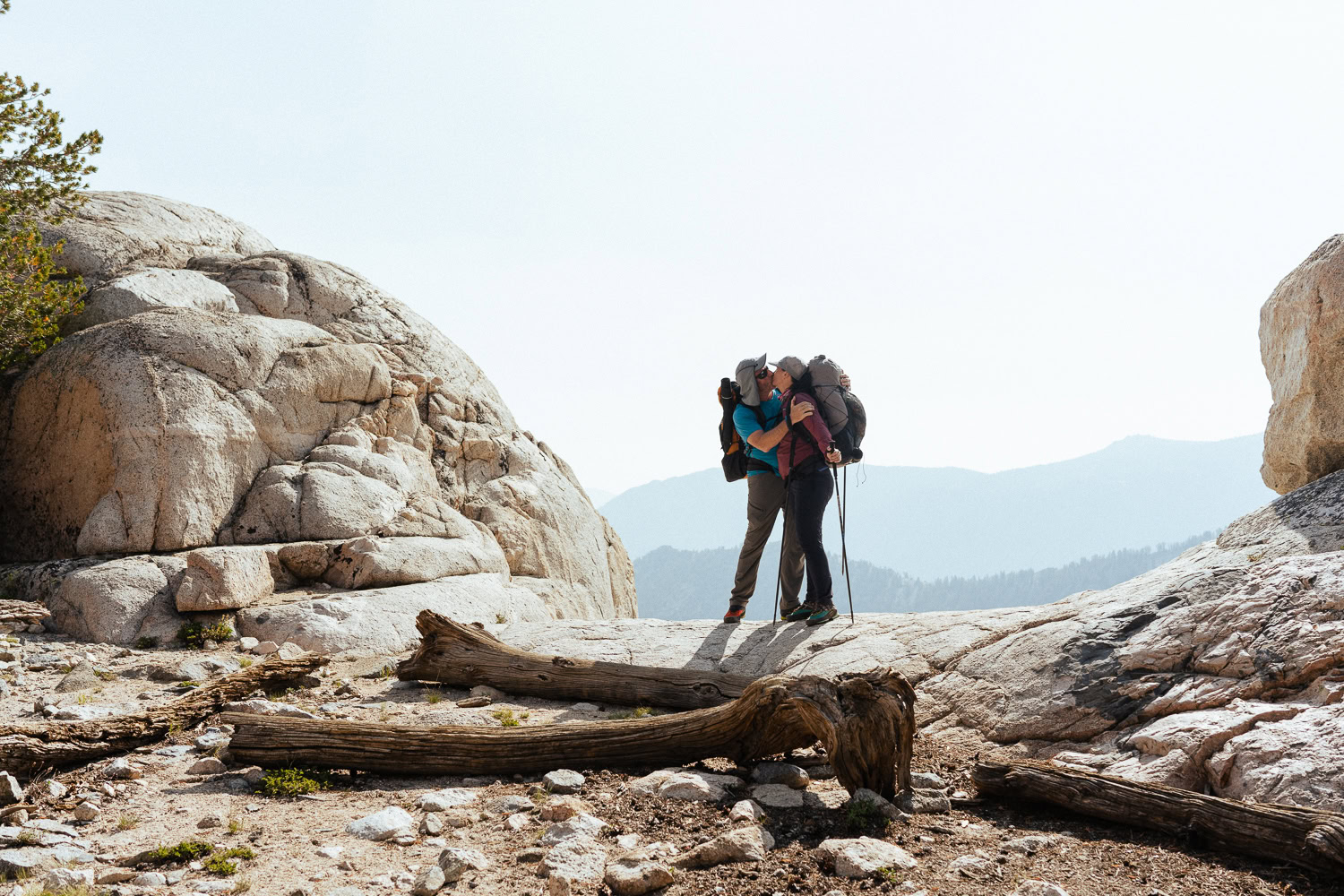 Gary and Carmen spend a lot of time in the Sierra each summer. Rather than going for miles or distance, they go for time spent in the backcountry. By some magic they manage to pack their bear canisters with 2+ weeks of food without resupplying! For this journey, they packed 17 days of food for our 3-day elopement, after which they honeymooned for 14 more days in the Ionian Basin. Here are some photos of us trekking over Lamarck Col, an "off trail" pass that requires a bit of navigation skills and a lot of stamina.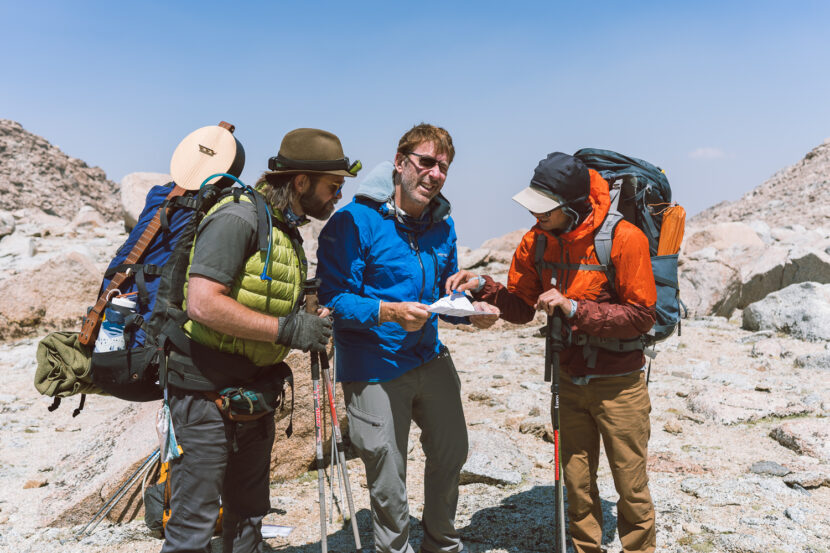 After we made it over Lamarck Col, we hiked through Darwin Bench which is one of the most beautiful places I have explored in the Sierra.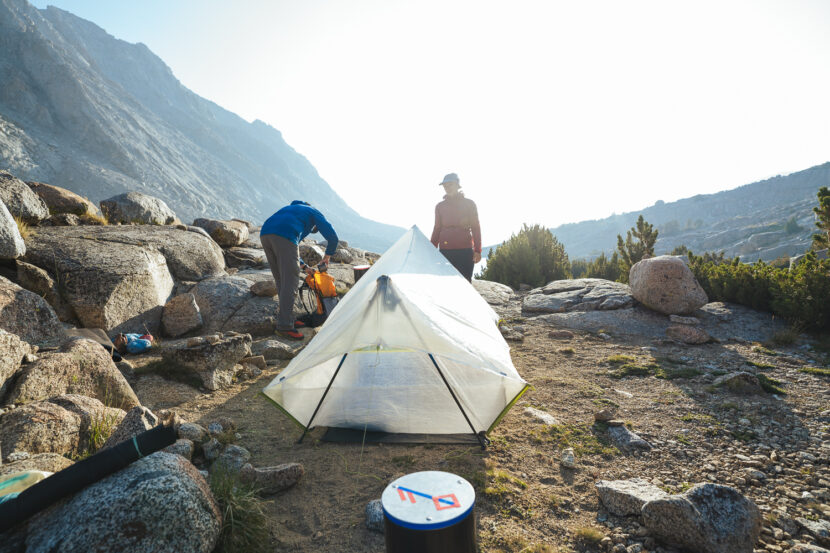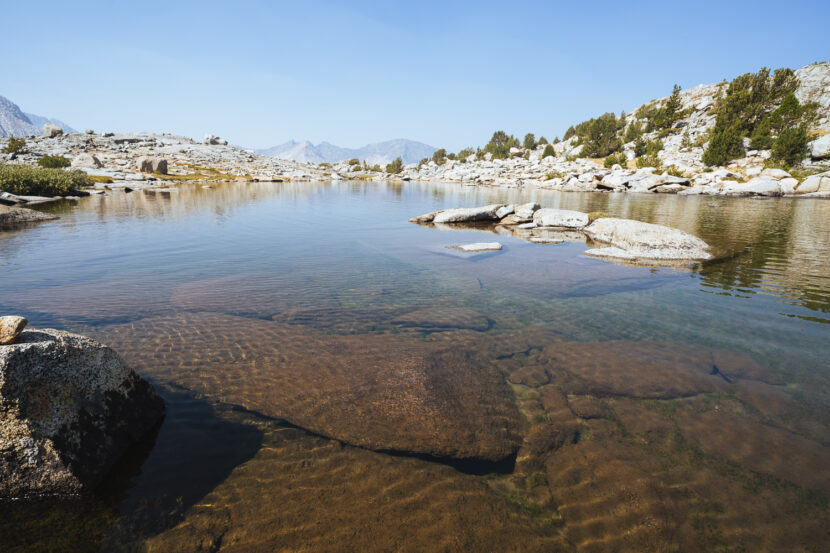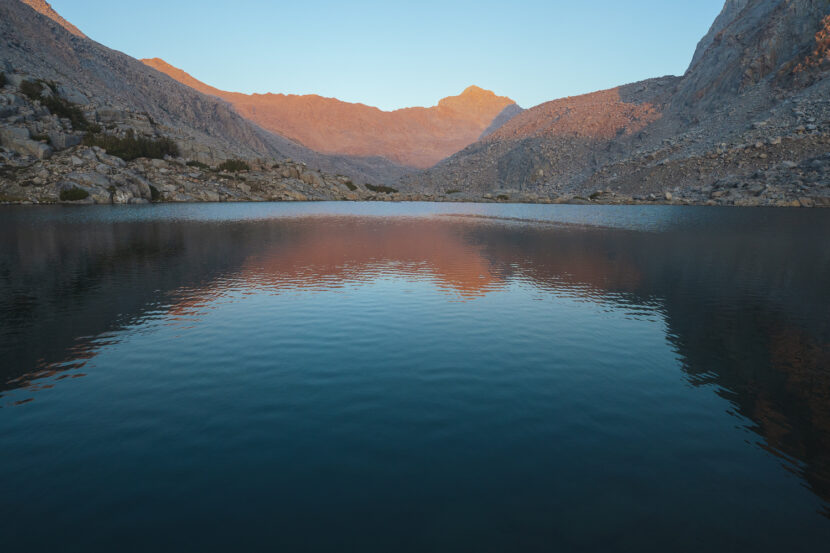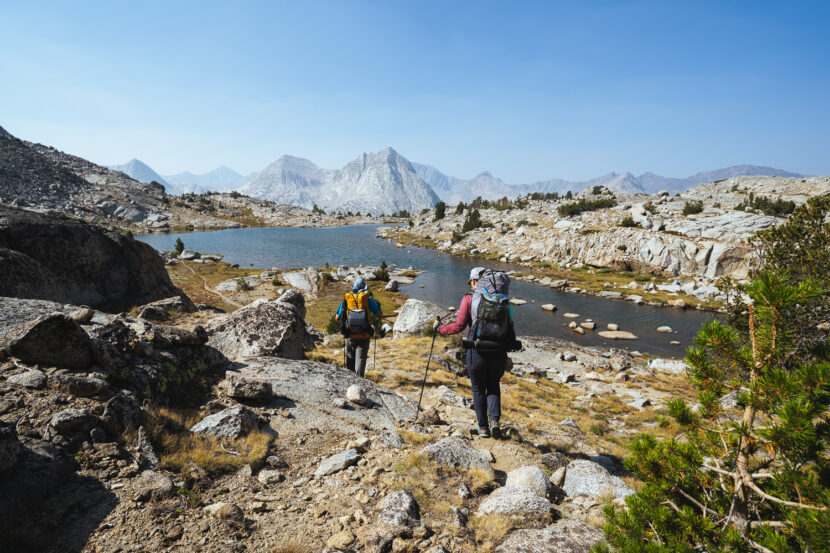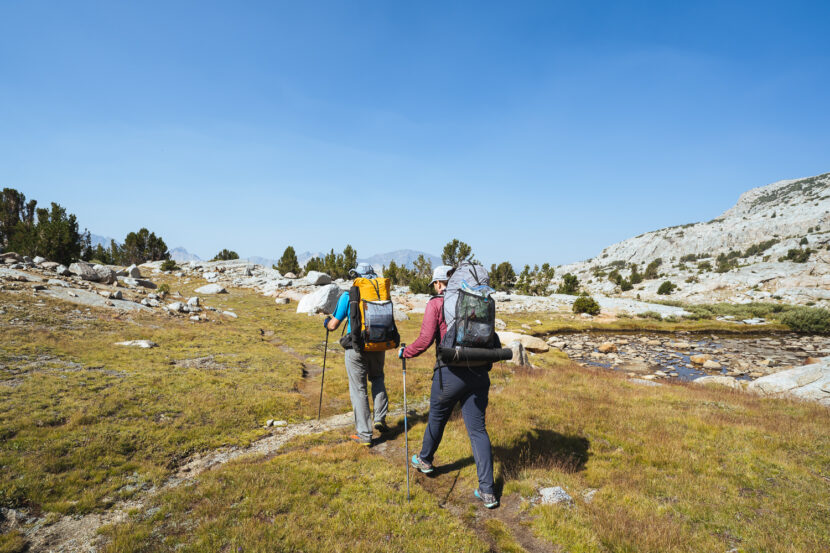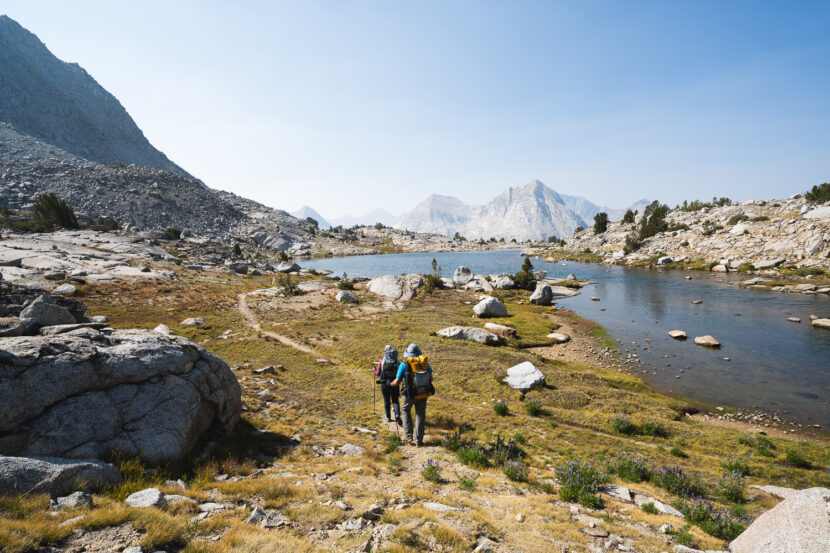 After an afternoon of swimming and resting, we got ready for an evening of portraits. I cannot imagine a more perfect backdrop for these wedding portraits. Gary wore a kilt to represent his Scottish heritage, and Carmen joined with a matching shawl.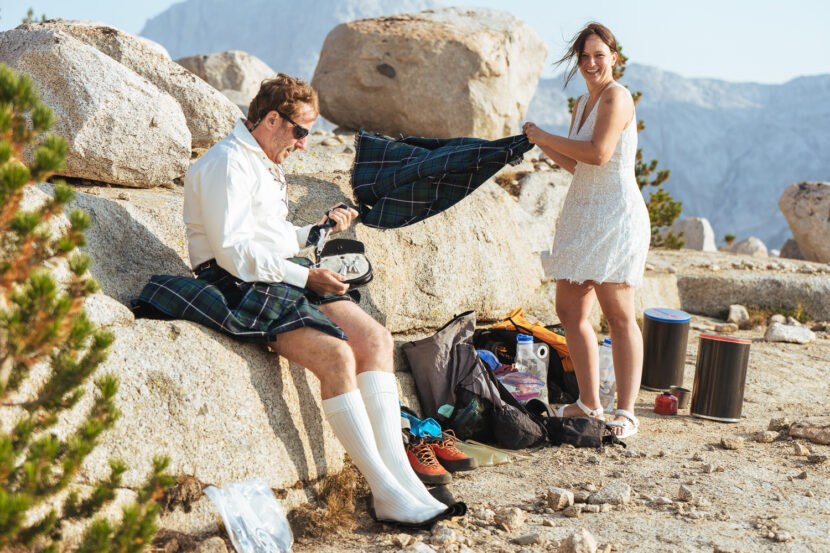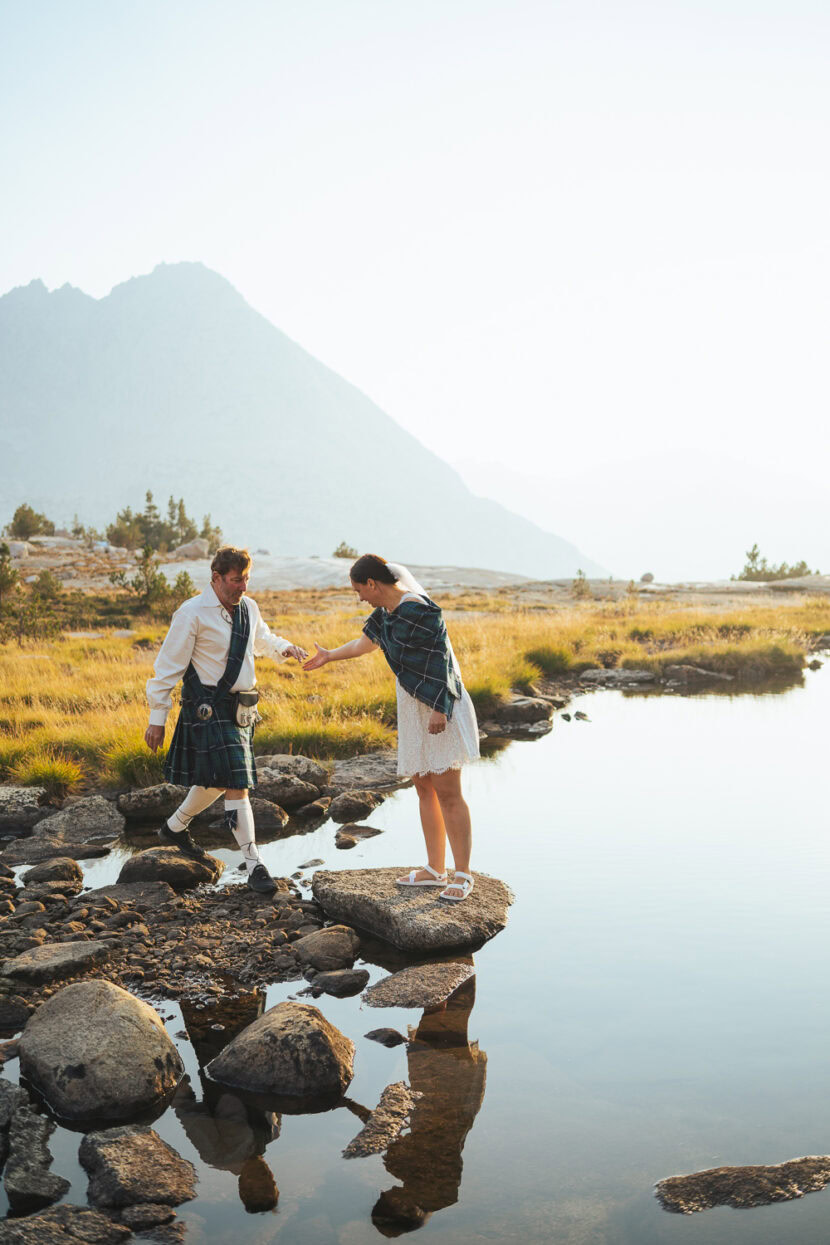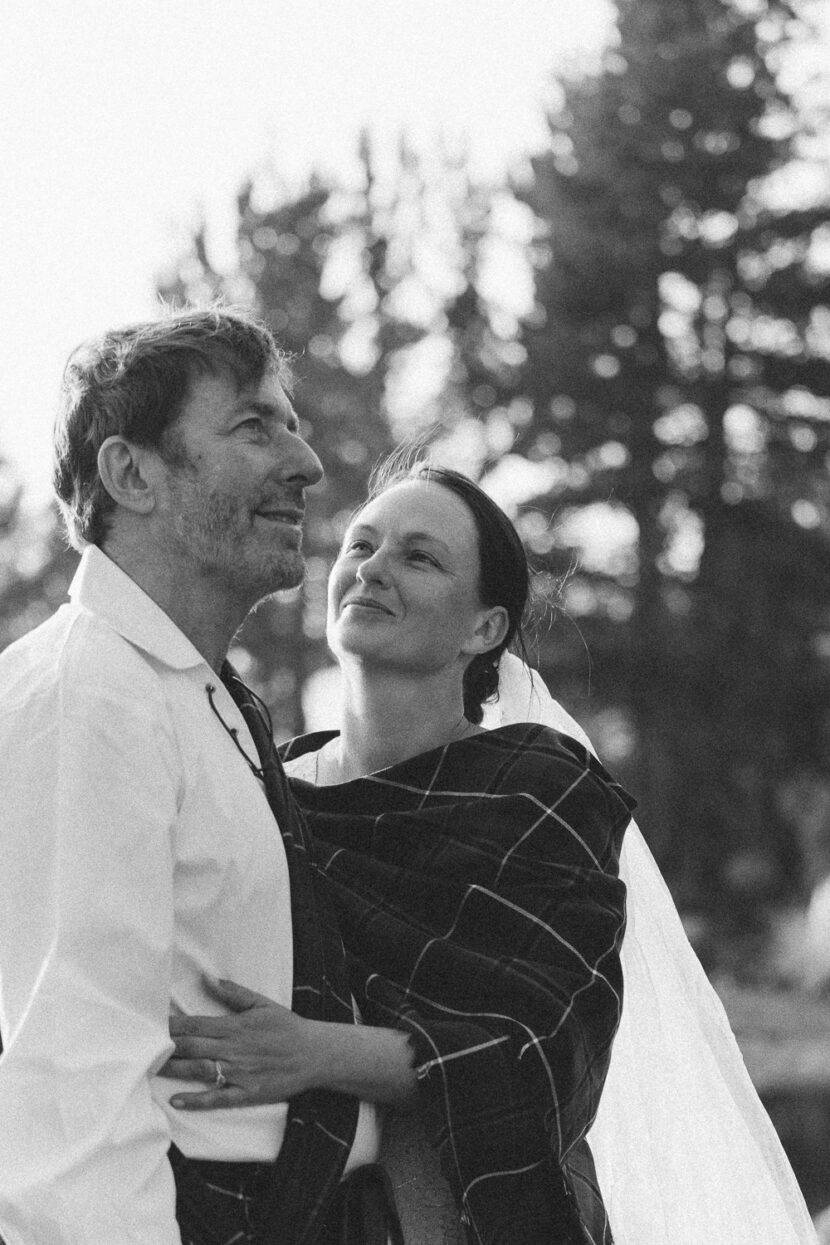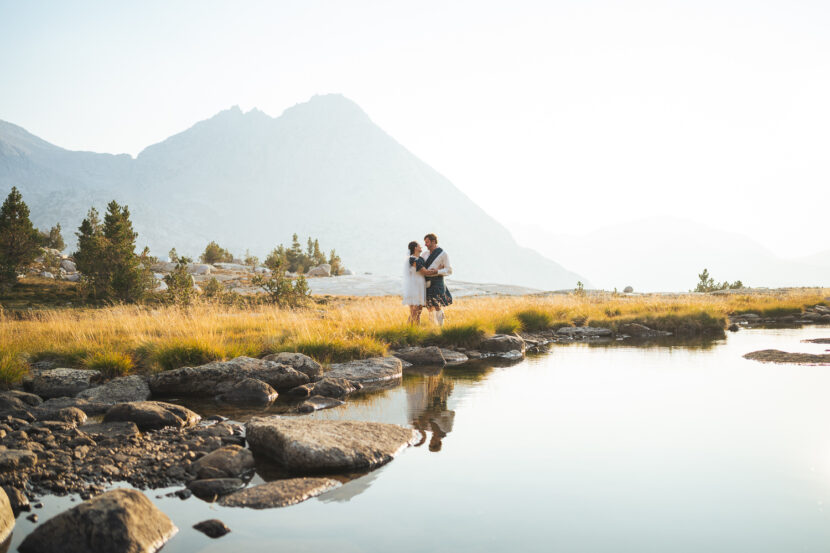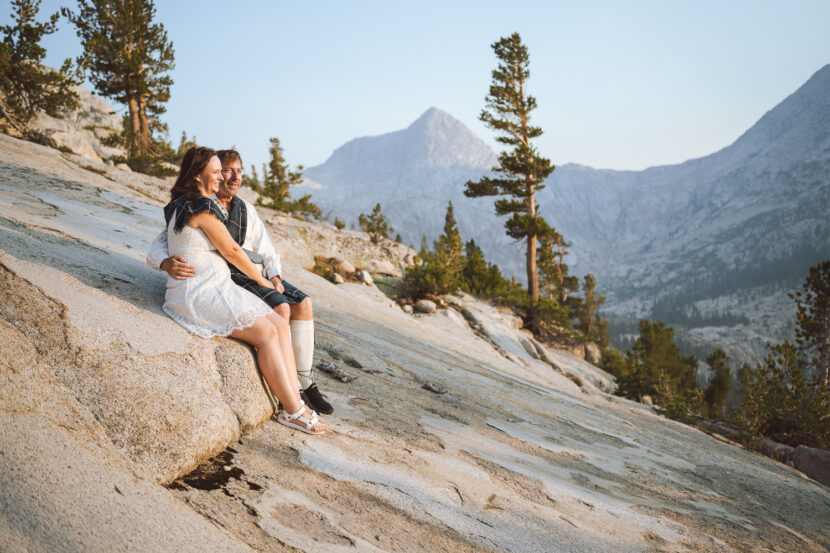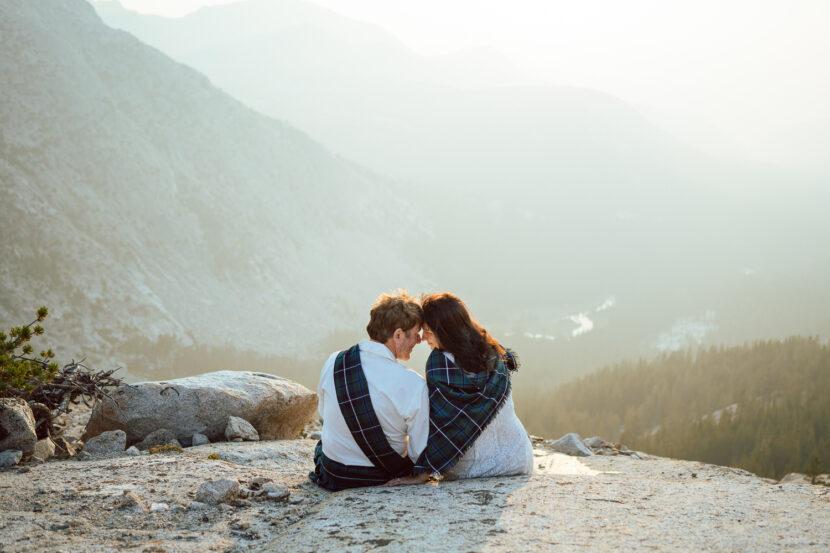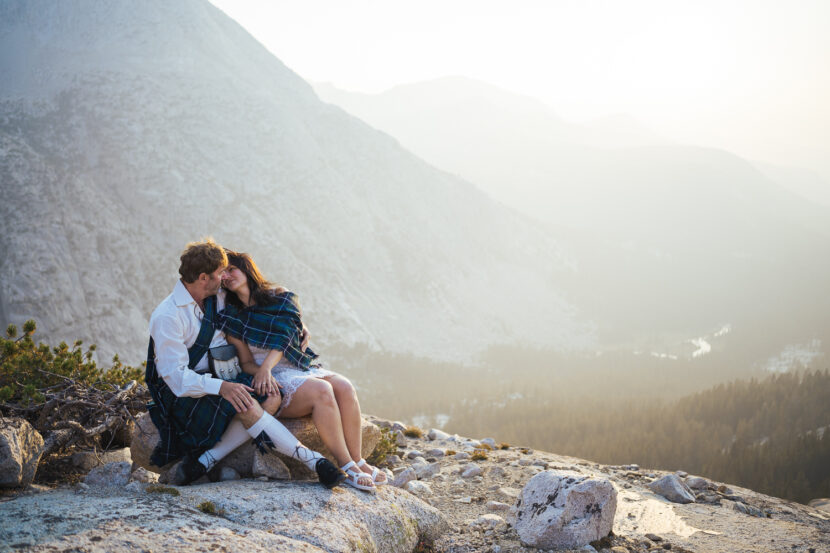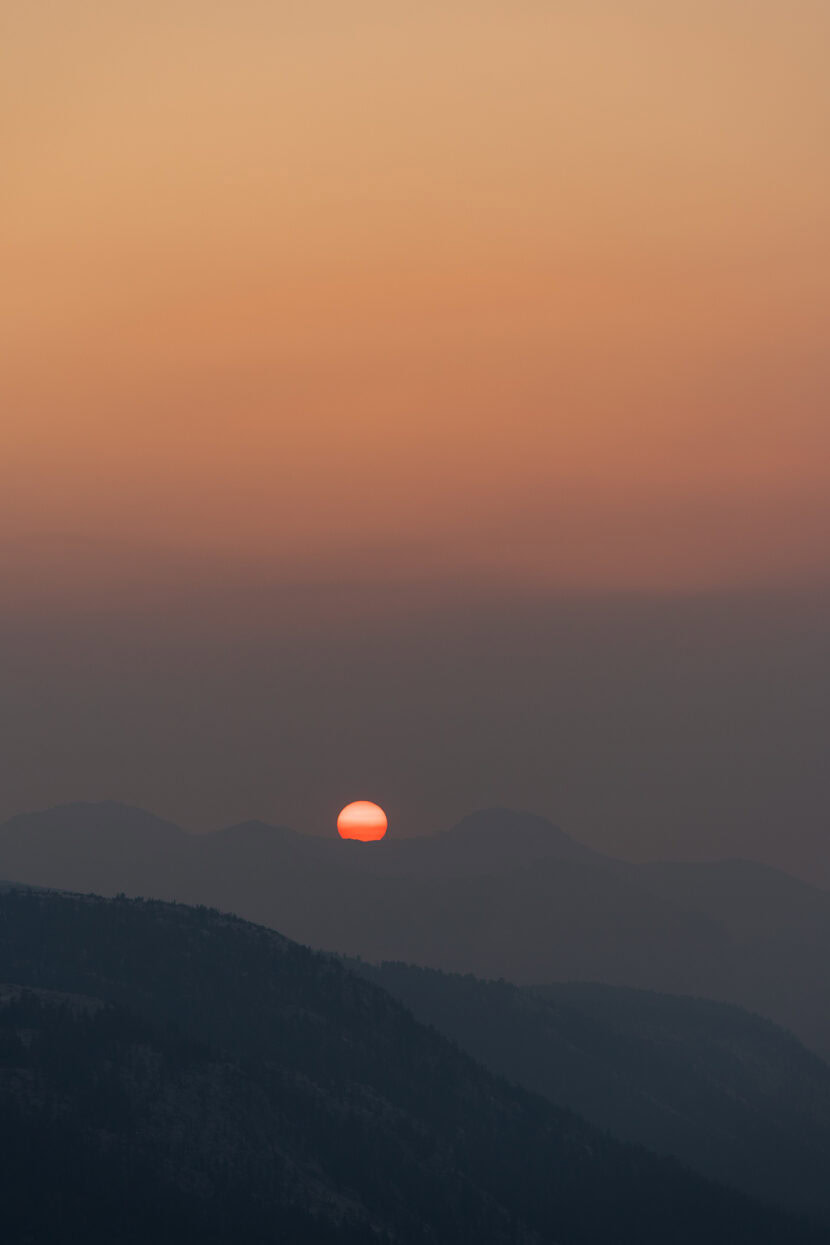 On the 3rd morning we all woke early to get ready for the ceremony. The ceremony was unique, beautiful, and intimate. Gary and Carmen spent the time create a ceremony that fully reflected their own lives and their special relationship. It was a sight to behold. The sun peaked out above the mountains just as they said their vows. We wrapped up the ceremony with a fun reception: Champagne, cake, and lots of celebrating with a few more friends!