Death Valley is one of the most unique landscapes in the United States. With its rugged desert landscapes and stunning vistas, this national park offers some of the most breathtaking views I've ever seen. Here's a step-by-step guide to help you plan your Death Valley elopement.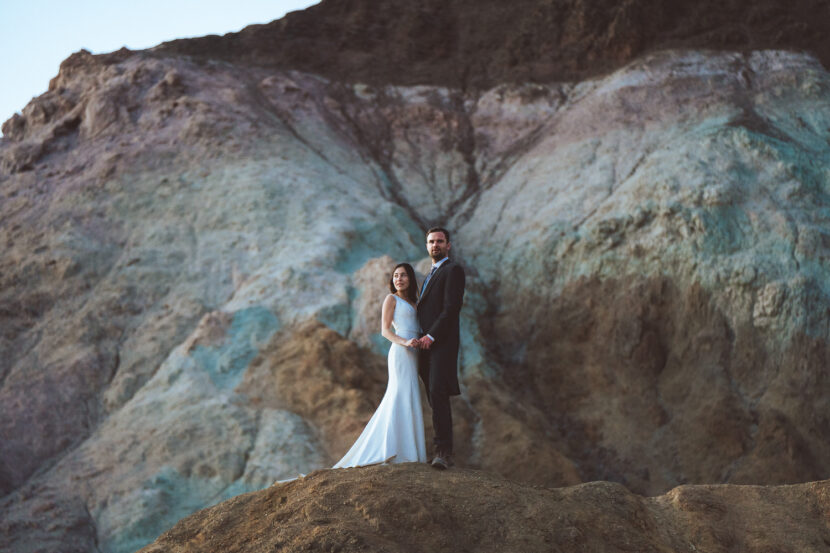 ---
Step 1: Get a permit for Your Death Valley Elopement
If you're planning a Death Valley elopement, you'll need a Special Use Permit from the National Park Service. Although you don't need a permit for taking photos, it's still best to contact the park and ask about any guidelines or restrictions. Applying for a permit can be done online, but it's always a good idea to start by checking out the NPS website and giving them a call. The park staff is knowledgeable and can provide you with the necessary information and assistance.
Special Use Permits in Death Valley
Step 2: Plan Your Death Valley Elopement Logistics
Book lodging well in advance. Especially during peak season, things book up quickly! Here are a few options:
Book a hotel room at the Oasis at Death Valley https://www.oasisatdeathvalley.com/lodging/
The Inn and the Ranch are two different spots within the Oasis. This hotel can be pricey, but is centrally located and really lovely.
Book an Air Bnb in nearby towns like Beatty, Furnace Creek, or Stovepipe Wells
Book a Campsite at one of the many different campgrounds like Furnace Creek Campground, Texas Springs Campground, or Sunset Campground. There are several others.
Dispersed camping is allowed in some areas of the park, but be sure to follow all regulations and Leave No Trace principles to minimize impact on the environment.
Here's a whole blog I wrote to help plan your elopement.
---
Step 3: Choose your location and build a timeline
Death Valley is a vast park, with plenty of beautiful locations to choose from. Some popular spots for elopements include:
Mesquite Flat Sand Dunes: (1st photo)
Artist's Palette (2nd Photo)
Zabriskie Point (3rd Photo)
Badwater Basin: This salt flat is the lowest point in North America (not pictured)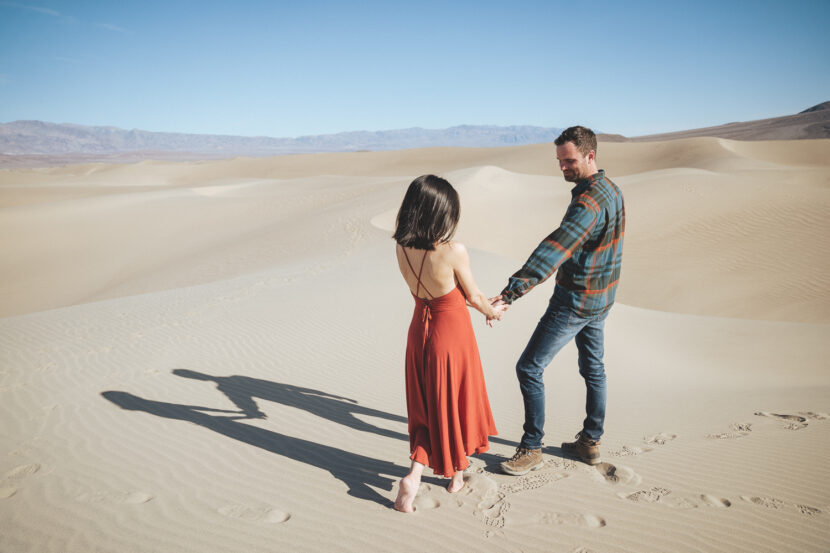 Sunrise and Sunset are the best everywhere. For this styled elopement, we explored 3 areas from 2pm on Saturday, until 8am on Sunday. It was the perfect overnight camping experience.
1) Mesquite Flat Sand Dunes:
Sand dunes are one of my favorite landscapes to photograph in because of minimalist vibe, the strong lines and contrast, and the desert glow. While they are ideal at golden hour like anything else, I find that they accommodate harsher light because the dunes themselves reflect the sun back onto your subject. I like squeezing a dune session in for more playful / candid captures.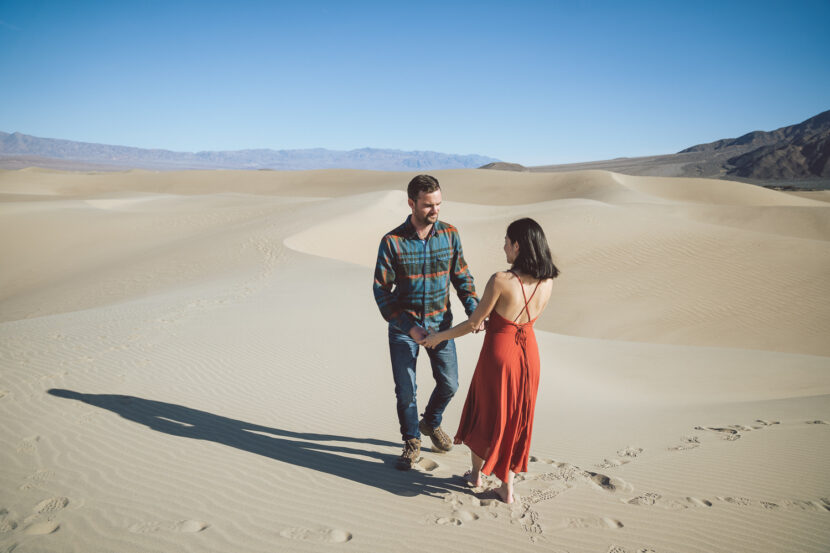 ---
Artists Palette at Sunset
I don't know where to begin with this insane colorful place. The Artist's Palette is an insane geological formations of colorful hills, with a spectrum of color from purple to green to orange. The colors change throughout the day, depending on the angle of the sun, and the best time to visit is during the late afternoon when the light enhances the vivid hues.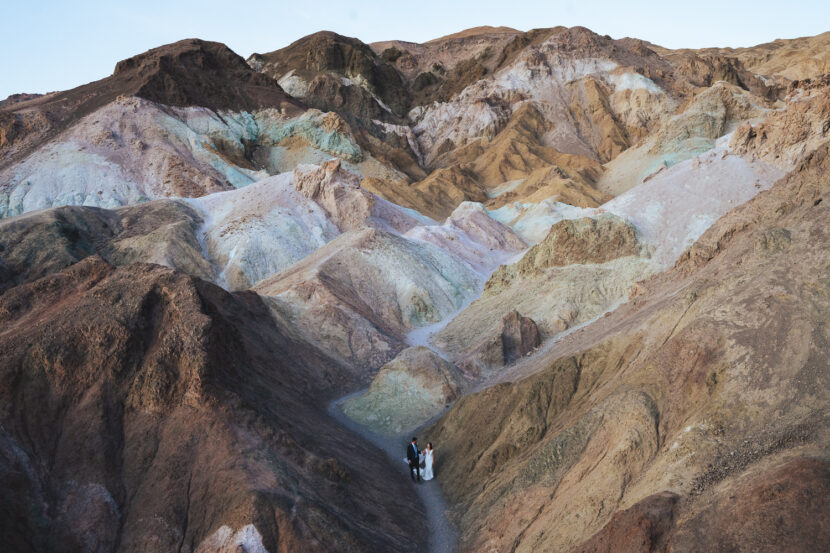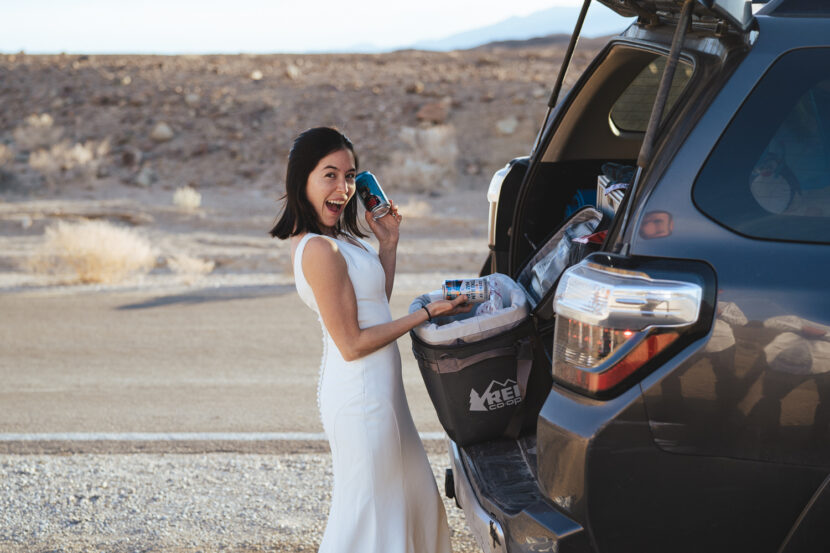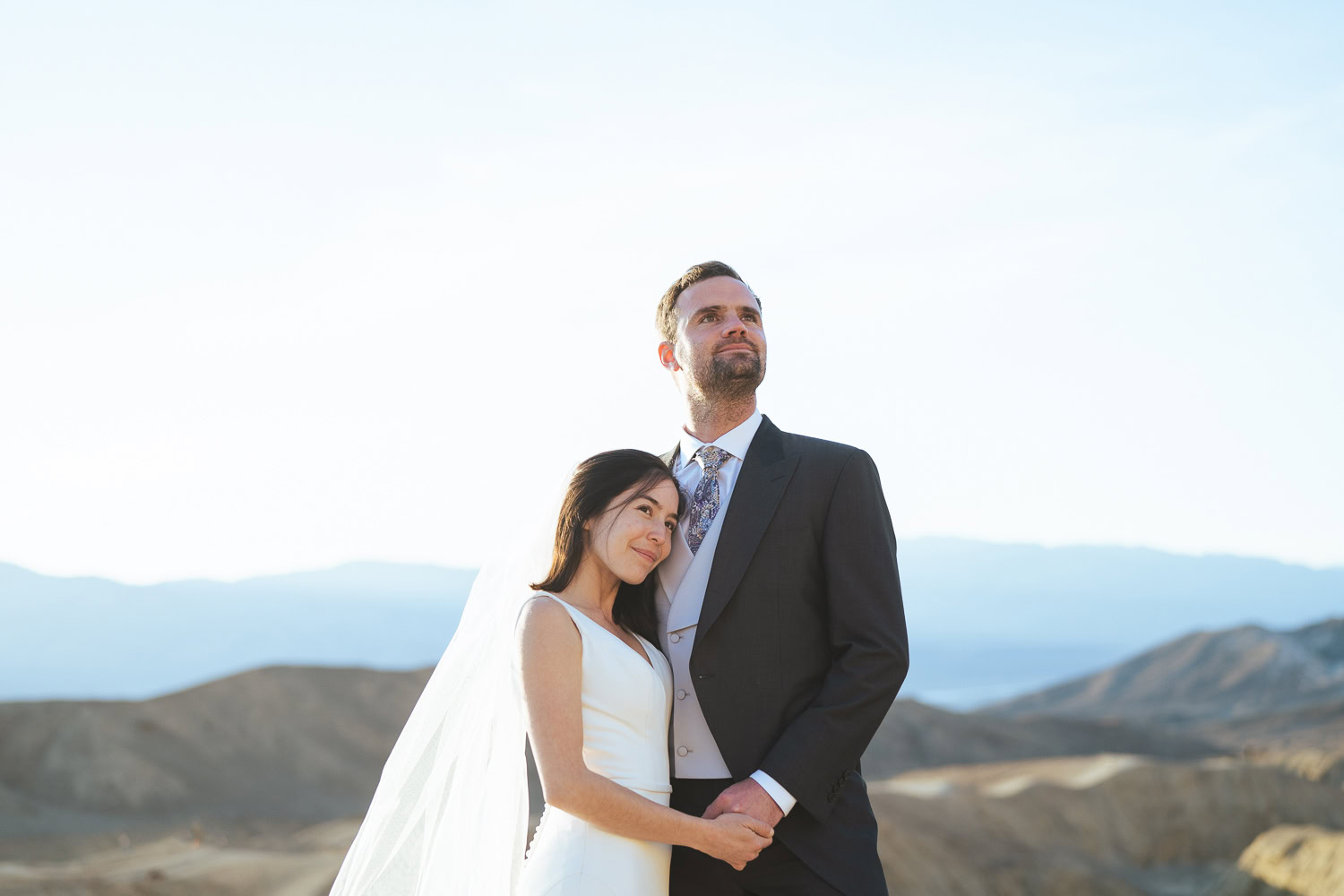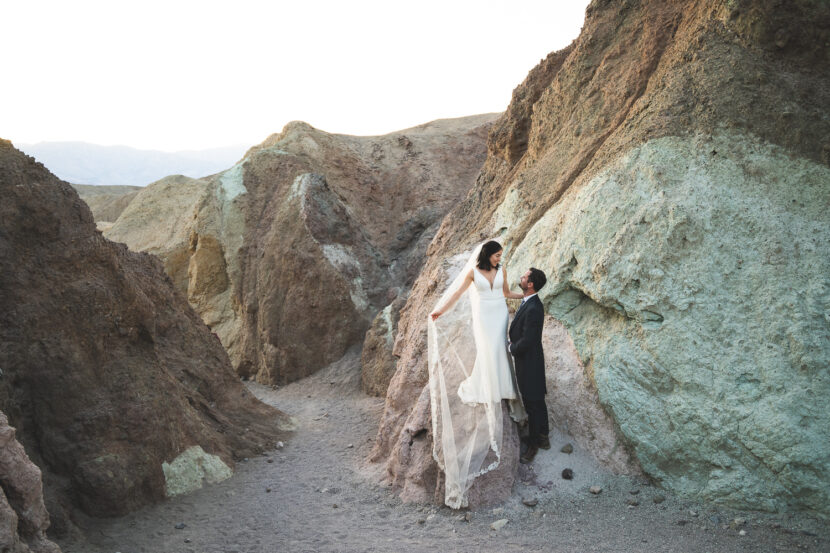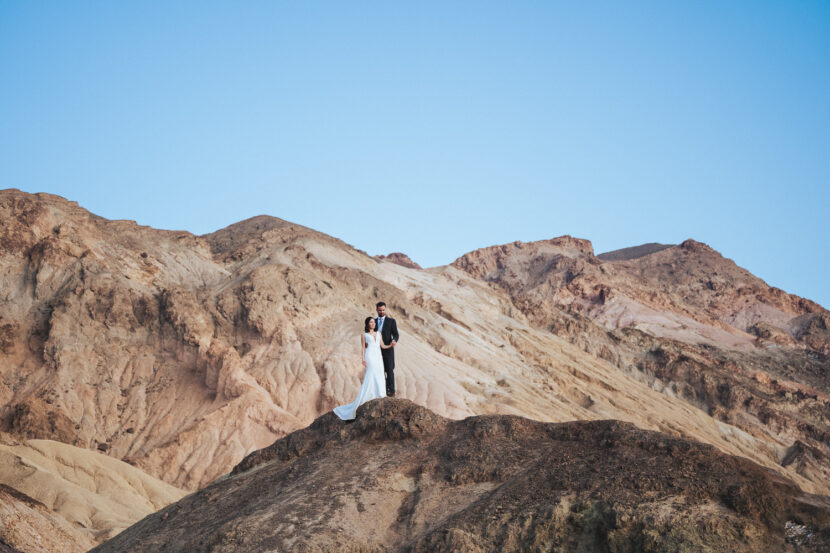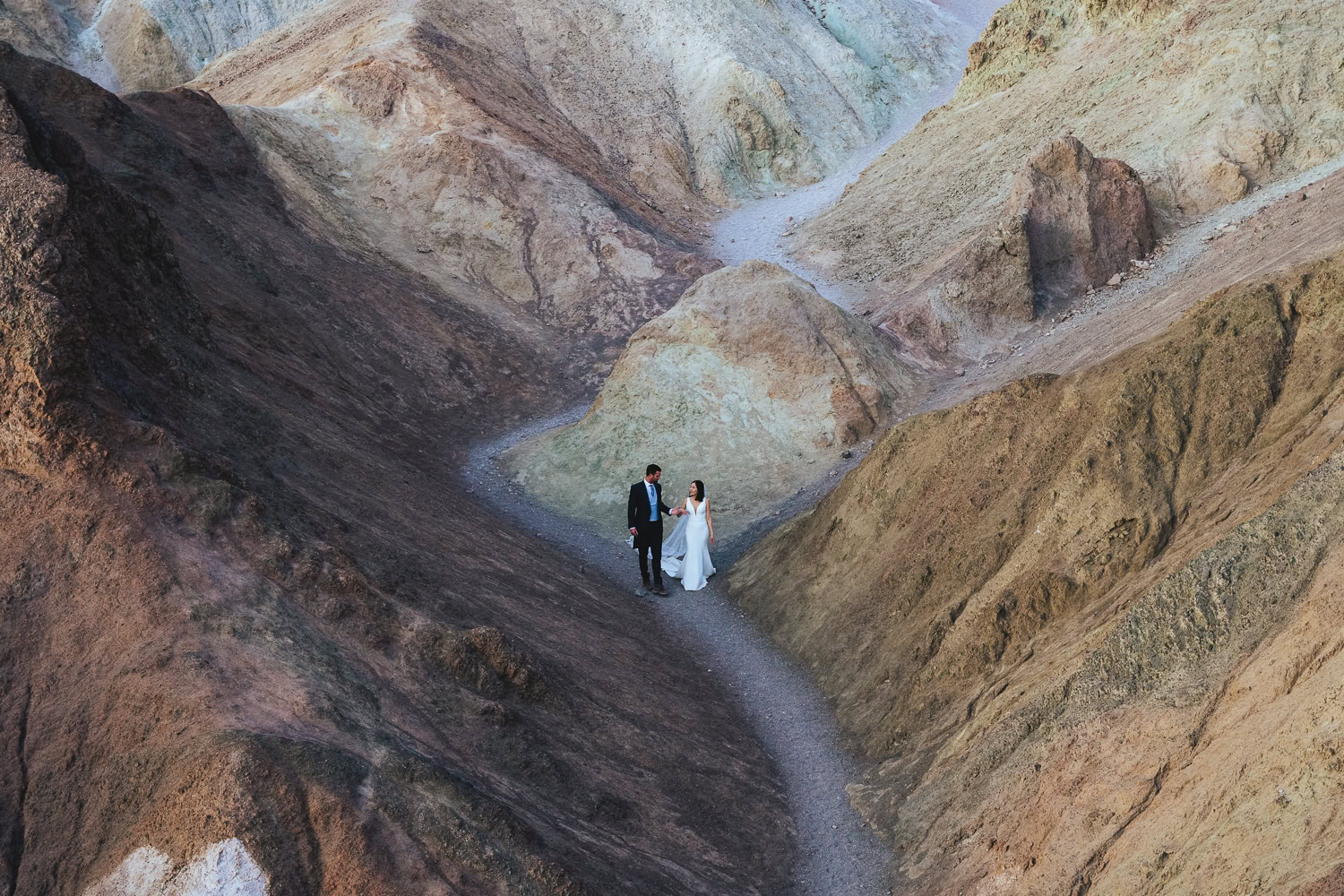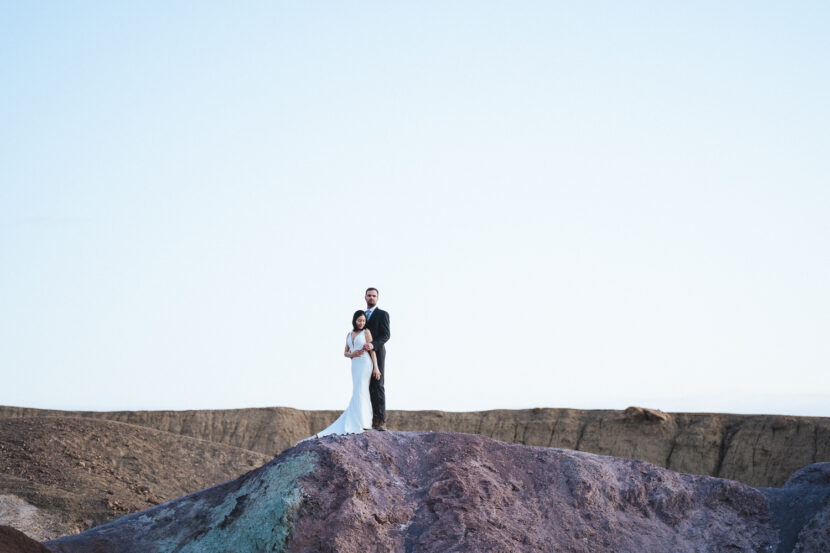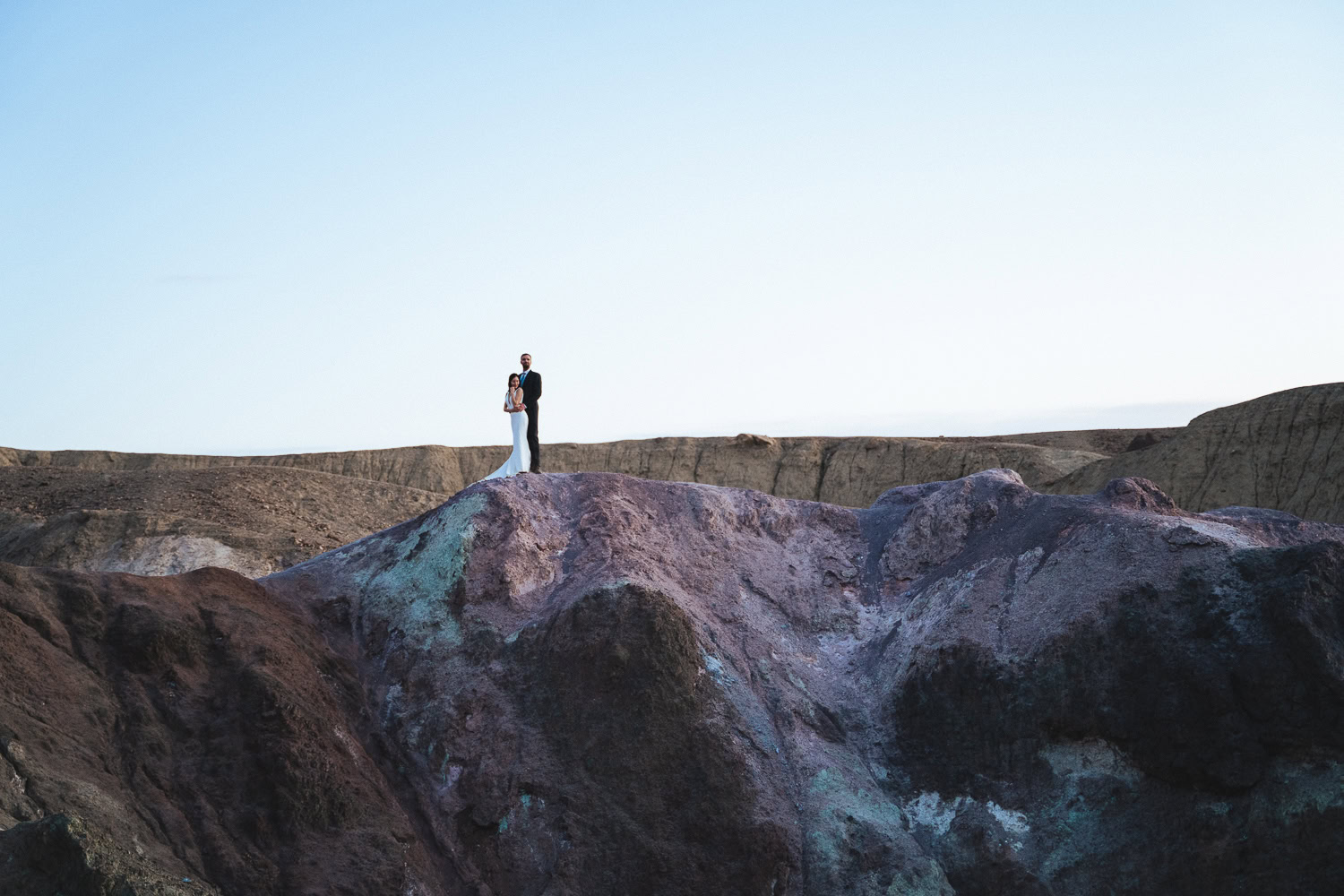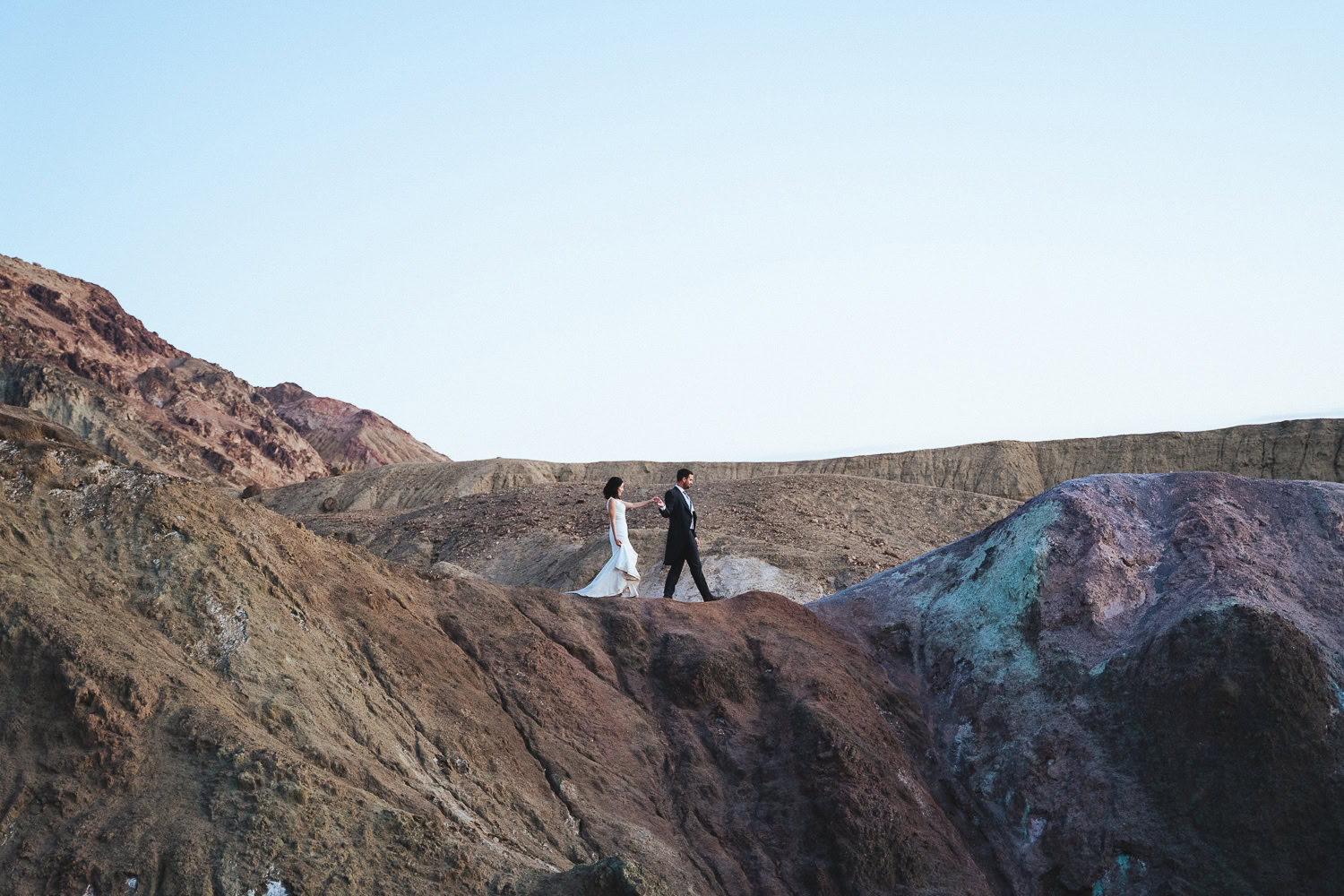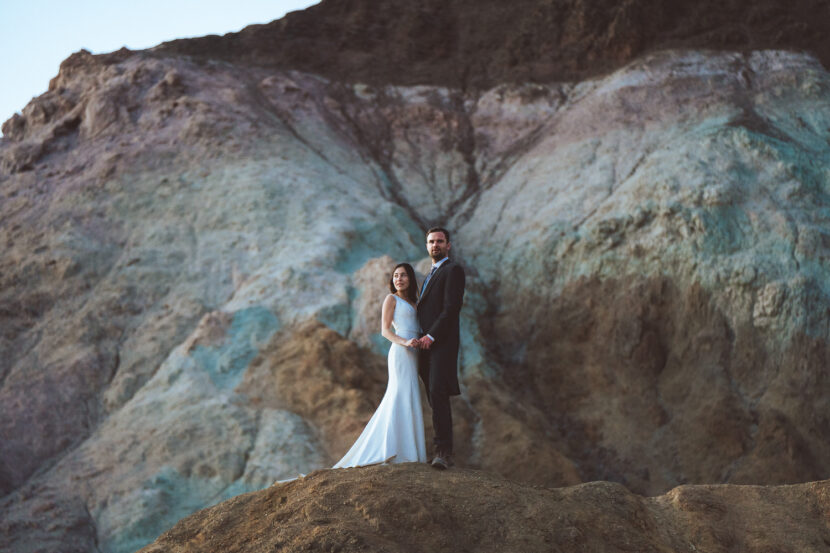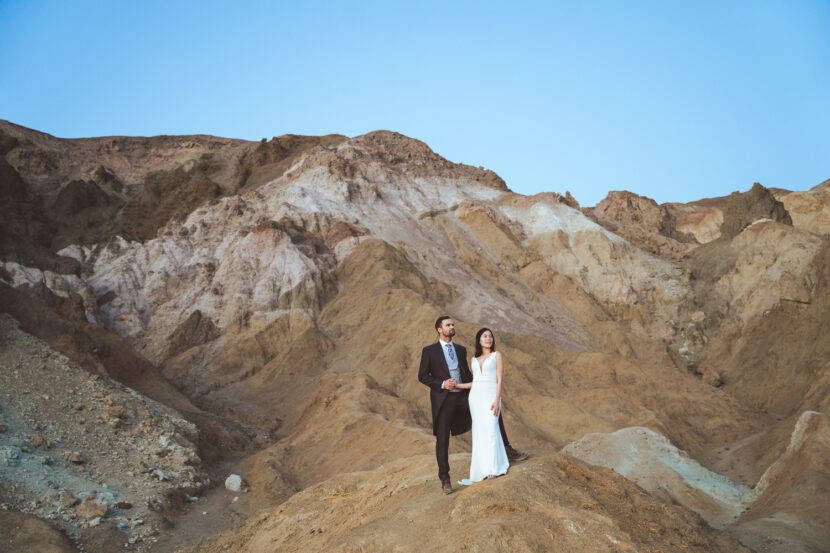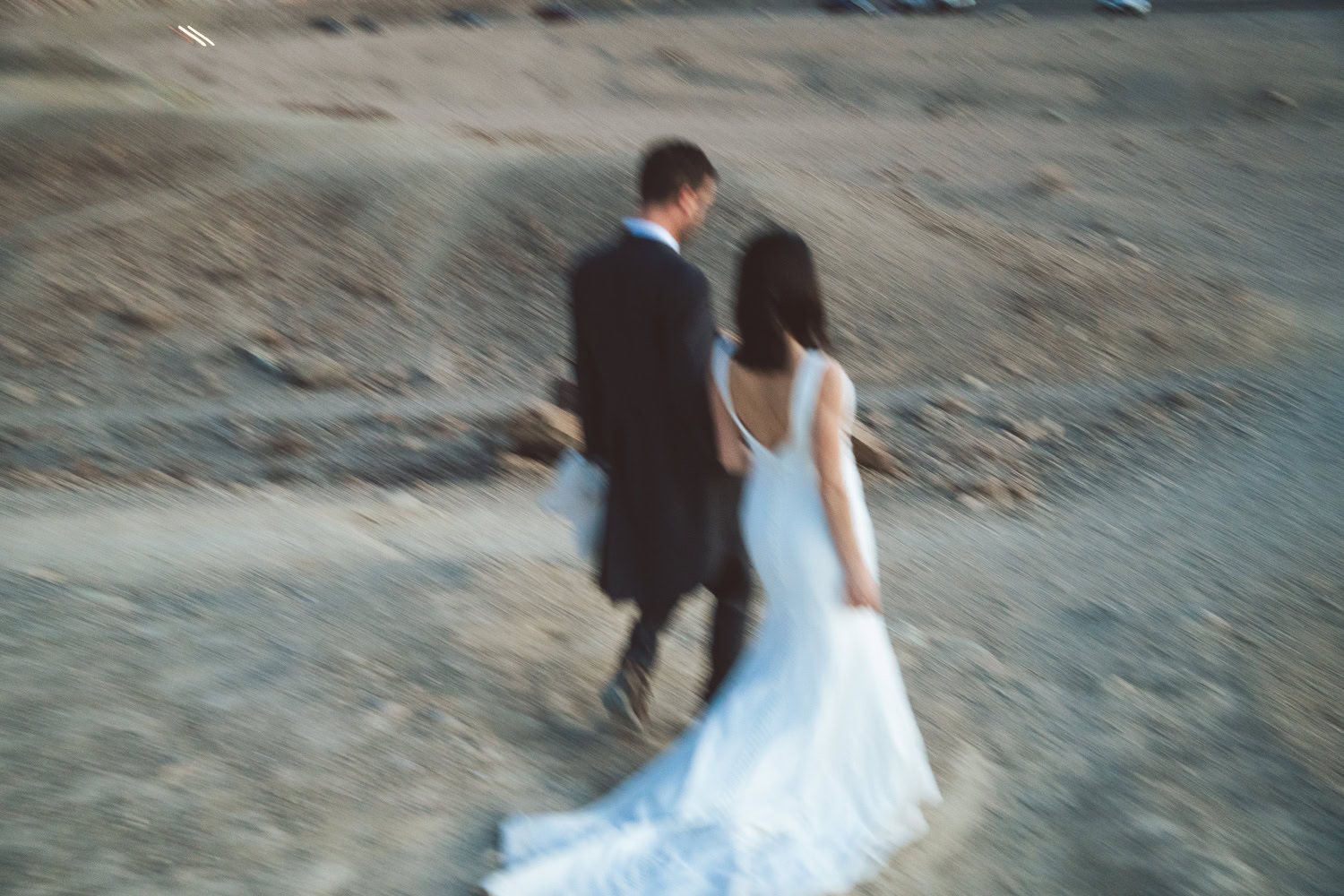 ---
Zabriskie Point at Sunrise
Zabriskie is probably the most iconic, popular vista, with landscape photographers gathering every morning for sunrise.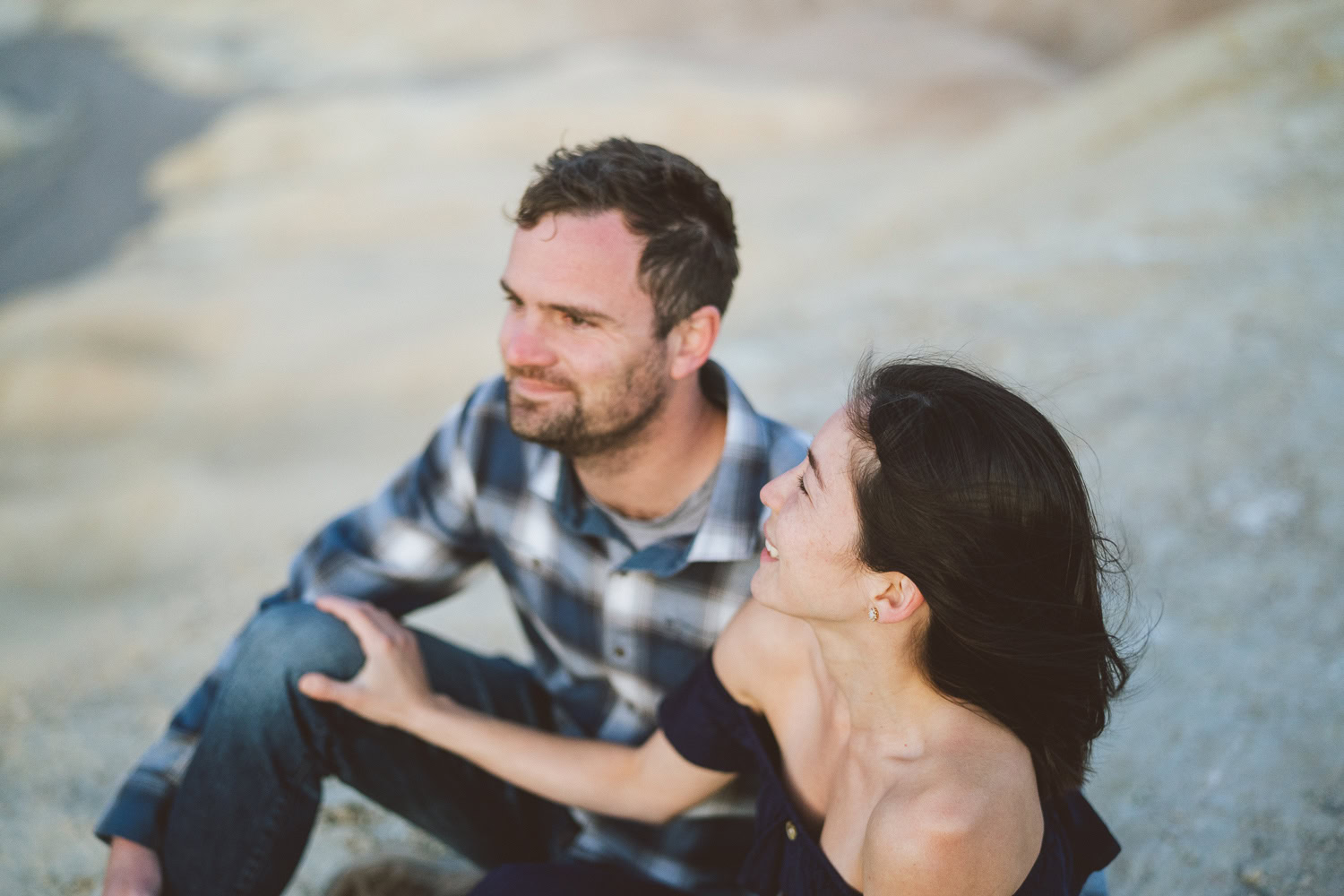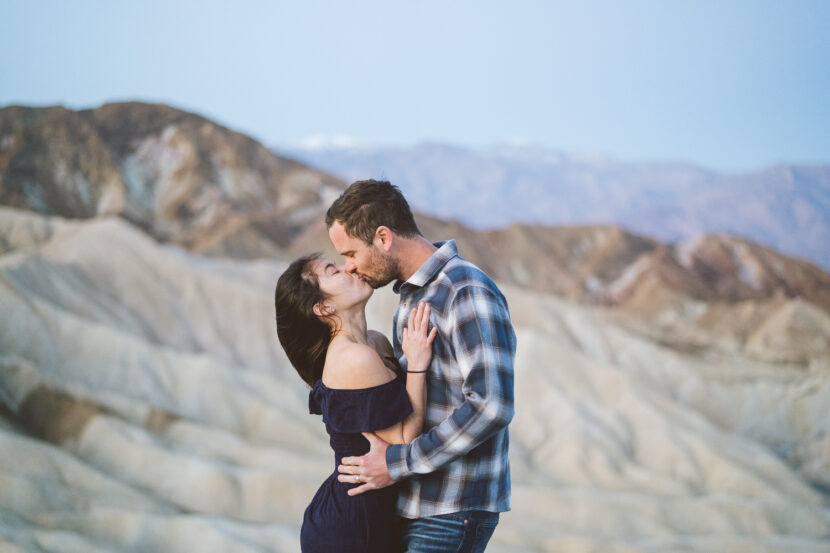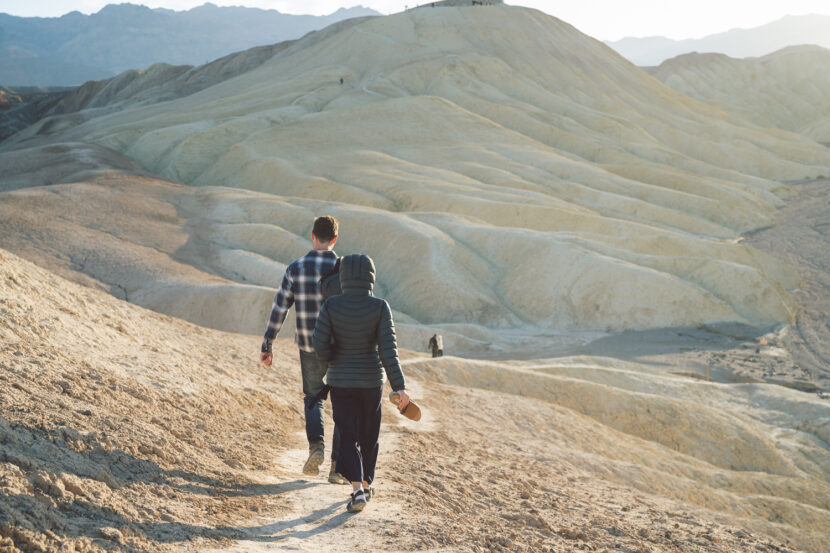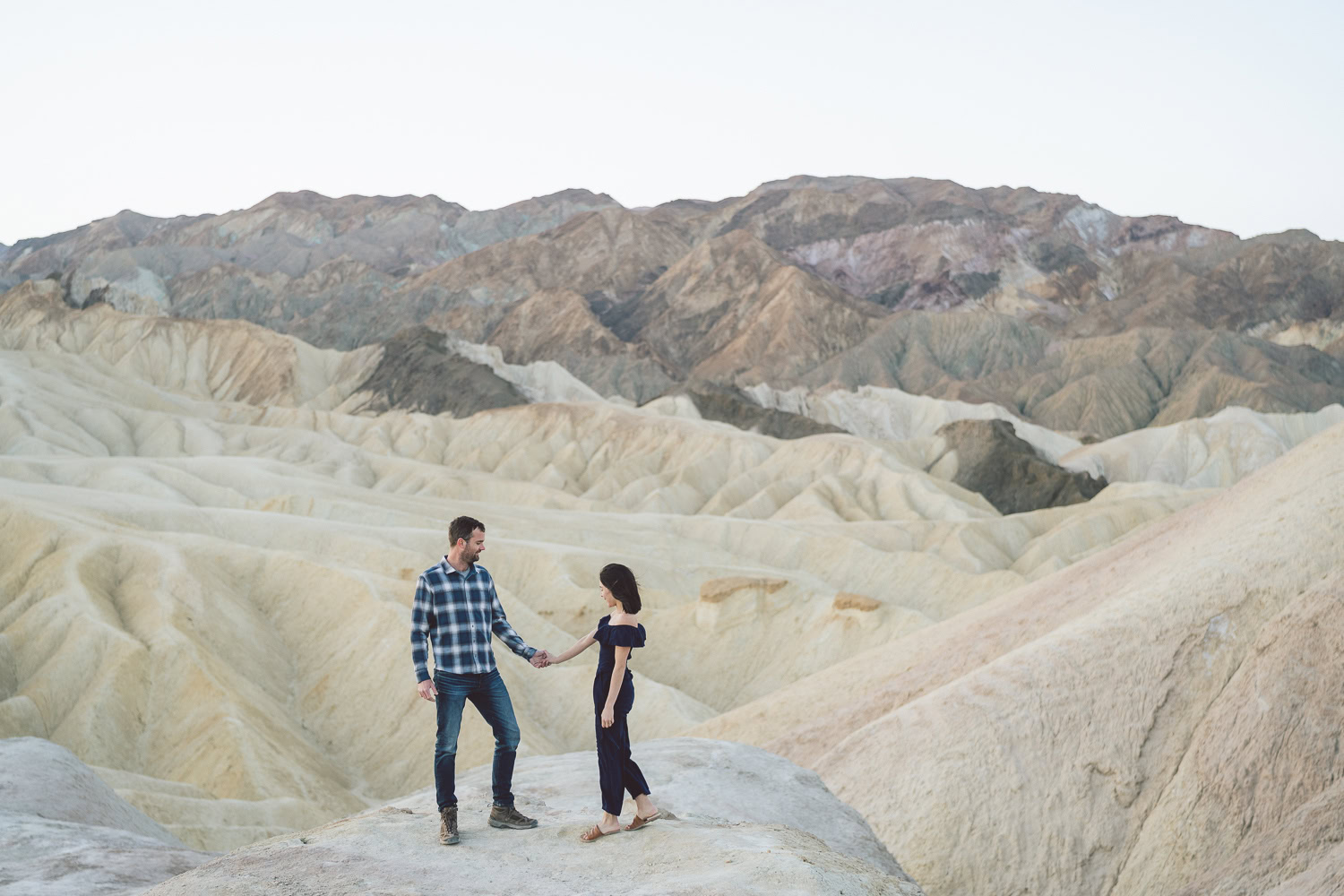 Some Film Photos of Death Valley