This is a work in progress, and I am always editing to add or remove suggestions and vendors! This is just a simple guide to get you brainstorming. When you book me as your photographer, I will send you my custom, detailed guide to help you know how to elope in Mammoth Lakes.
I have also included my favorite elopement vendors in and near Bishop / Mammoth Lakes. While eloping has the advantage of not needing to hire a bunch of vendors, I do suggest considering a few things like florals or a hair and makeup artist to elevate the wedding day vibe. This is a completely personal decision, and I will fully support whatever you want to do!
---
Step 1: Choosing a Photographer
What to look for:
First you'll need to choose a photographer, and if you're seeing this – you may have already booked with me! However, there are many talented photographers in the area. I truly want you to find the photographer that will suit you best!
Look at each photographers portfolio and see what resonates with you. We all have a different style / aesthetic.
View a FULL client gallery so you know what you can expect
Meet your photographer in person or virtually to see how you connect personally. Your photographer will spend the entire day with you so it's essential that you feel comfortable together!
---
Step 2: Finding the Perfect Location
What to look for:
The location is going to be one of the most important decisions. However, because our location options are unlimited and customized to fit each couple's vision, I will work with each individually to choose the best spot.
Things to think about:
Do you want to hike far to a remote location?
Do you prefer a short walk to an easy access location?
Will it be just you two or some guests?
A few nearby locations:
Any hiking trailhead from Mammoth Lakes or Bishop.
Yosemite / Tuolumne Meadows
The Alabama Hills
Death Valley National Park
I actually wrote a whole blog post about some of these spots. READ IT HERE.
---
Step 3: Plan Your Details and Vendors
Find a Wedding Dress that fits your Adventure!
Choosing an appropriate dress for your adventure is important. You'll want something comfortable and light, especially if you're hiking far.
These are a few of my favorite brands I've come across for unique, simple, and adventure appropriate dresses! (Remember you don't need to wear white. White certainly looks beautiful in the landscape, but you can wear any color you like!)
These are listed in order of cheapest ($100-200) to most expensive ($2,000 – 3,000)
---
Should You Hire a Florist?
You don't need flowers for your elopement, but I do believe flowers can be a very nice "small touch" that goes a long way to elevate your wedding day vibe. Consider a flower crown / wreath to wear on your head, so you don't have to carry a bouquet! The options are endless.
Florals are very subjective decision, dependent on personal aesthetics. My only suggestion is to look for a florist who is local and uses sustainable practices. Here are a few: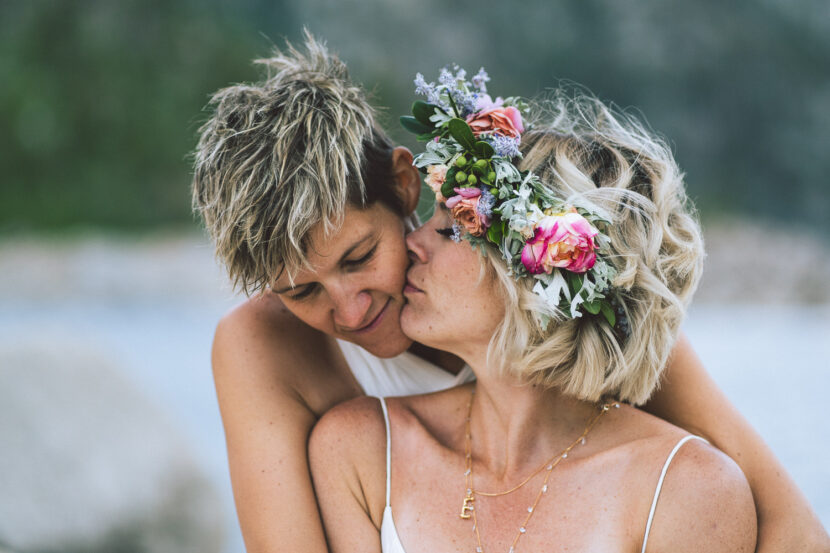 Red Lily often works with House of Rummage (see below), and does absolutely stunning work!
Jackie at Alpenglow Gardens is local to Bishop and has her own flower farm. Her work is beautiful!
Bad Dog Farms is local to the Eastern Sierra and does beautiful work too. (Image above is work by Bad Dog Farms).
This may surprise you, but some elopement couples are opting to buy or rent faux flowers. These companies do an amazing job and the flowers look so real. The benefit is that fake flowers won't wilt so are perfect for adventurous elopements and all kinds of weather. They are cost effective, and if you choose to rent, you are reducing waste!
---
Should You Hire a Hair / Makeup Artist?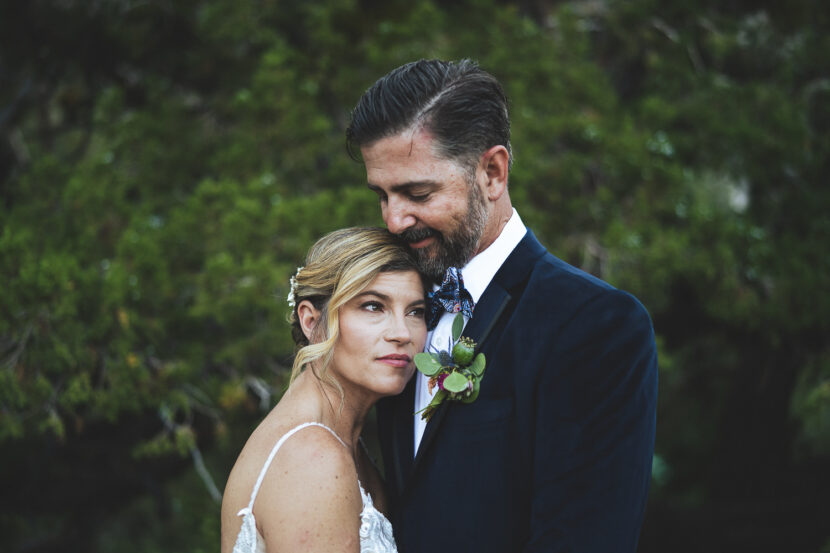 Many of my couples do their own hair and make up since we are getting ready at 3am before a sunrise hike. But if the timeline allows, and you'd like to hire an HMU artist, you totally should! They all have different methods and aesthetics. I would look at their portfolio, and have a conversation about the vibe you're going for. Be honest about your goals!

Shelly Gribben is based out of Bishop and she's so good at putting together your wedding day look! (Image above is HMU work done by Shelly).
---
Do you Need a Planner or Rentals?
You don't need a planner necessarily. If you book me, I'm going to send you a ton of resources and you'll be able to plan the whole process yourself. I will personally scout the perfect location as well as put together your timeline.
But you might want someone to help with planning, and you also might consider hiring someone to bring a wedding vibe to a remote location for your ceremony. Because of the limitations of elopements, my recommendation is House of Rummage who has experience doing just that!
Arlene at House of Rummage is a DIY vibe wedding planner and decorator, and does some of the most unique decor I've ever seen! I truly love her work.
---
Do you need an Officiant?
In the state of California, you will need an officiant and a witness to make your wedding official. That means at least 4 of us will hike to your ceremony. However , your officiant can be ANYONE. I myself am "ordained by the Universal Church" (anyone can do this online), but I do not guide ceremonies. I simply cannot officiate your wedding while photographing it, but I can sign your marriage license in pinch!
If you have a close friend or family member who can hike to our ceremony spot, then you are all set. If no one comes to mind, and you want to hire an officiant, I think it is so important to pick someone you really like! You are saying vows to your person, and the last thing you want is a super impersonal officiant who does not know you two.
You can also do the legal part before or after. It's up to you.

Jessica is an amazing officiant who offers a unique process of working with couples. As an ordained rabbi, her packages come with pre wedding coaching meetings. If you're looking for a next-level officiant, she's your gal!
---
Should you bring Cake / Dessert?
When you elope, you may want to skip the cake. On the other hand, you may be STOKED to cary some desert to the top of a mountain! This is one we can get creative with. Maybe you can make a picnic or go to the local bakery and buy cookies.
(Tip: I highly recommend champagne to toast with after saying vows. It's worth the carry — we just have to make sure to not lose the cap and follow LNT!)

Stephanie makes some of the most unique, fun, and tasty desserts I have ever tried. Her Macaroons are out of this world!
Dessert'd makes amazing treats!
---
Do you want a Videographer?
Just like choosing a photographer, you'll want to view their portfolio and make sure you get along personally with the artist.