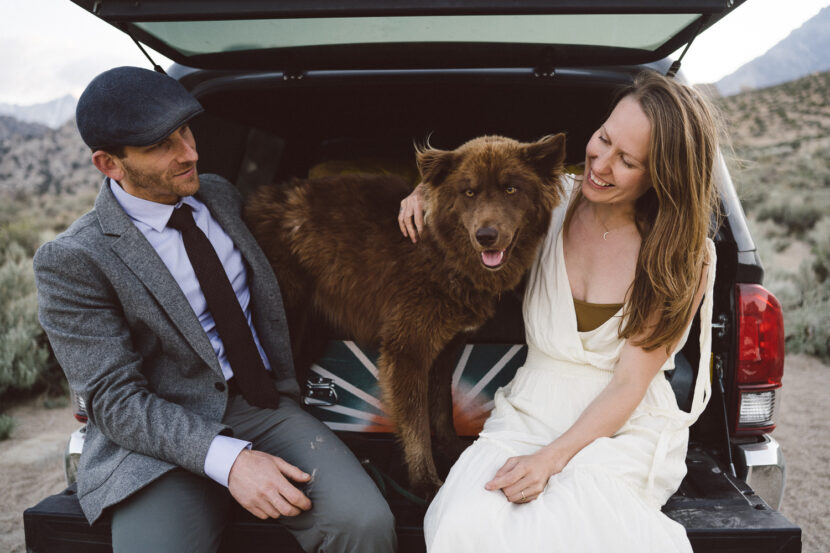 Lacey and Micah are some of my good friends from Eugene, Oregon. They recently eloped at a rock climbing crag in the Willamette Valley of Oregon, but they didn't get photos at their ceremony. So we planned a styled adventurous elopement in the Buttermilk Boulders right here in Bishop, to capture their connection and their love of the outdoors. They planned a honeymoon through the Eastern Sierra for climbing and camping, complete with their pup Kofi and a stylish built out their truck.
We explored Lake Sabrina and the Buttermilk Boulders. While it was a VERY windy, we caught some great sunset views. Kofi (the pup)was also along for the ride.
For similar adventurous California Desert photo sessions, check out this elopement in the Alabama Hills or the Death Valley Sand Dunes.
---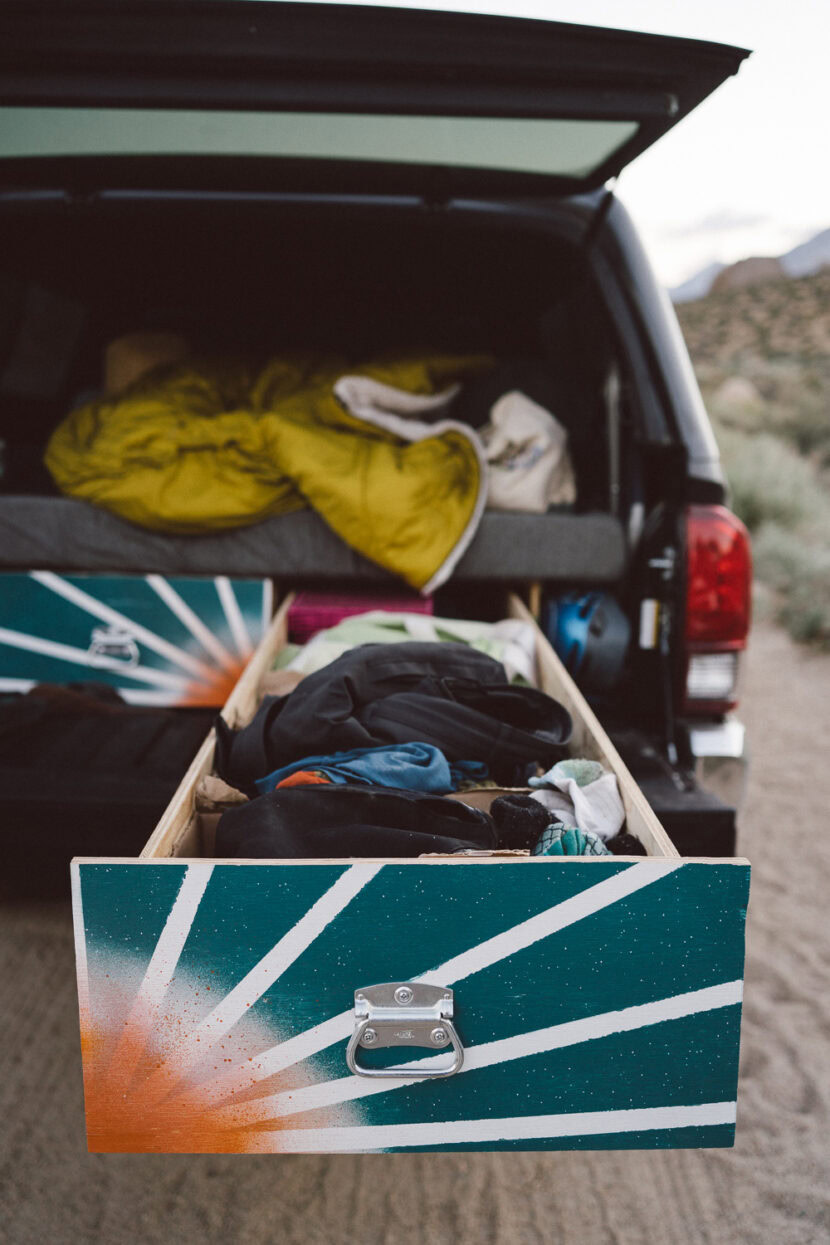 ---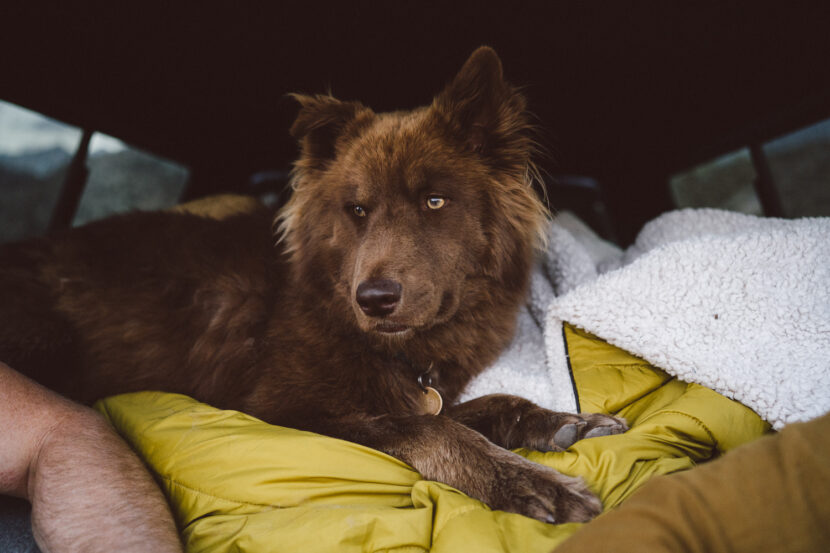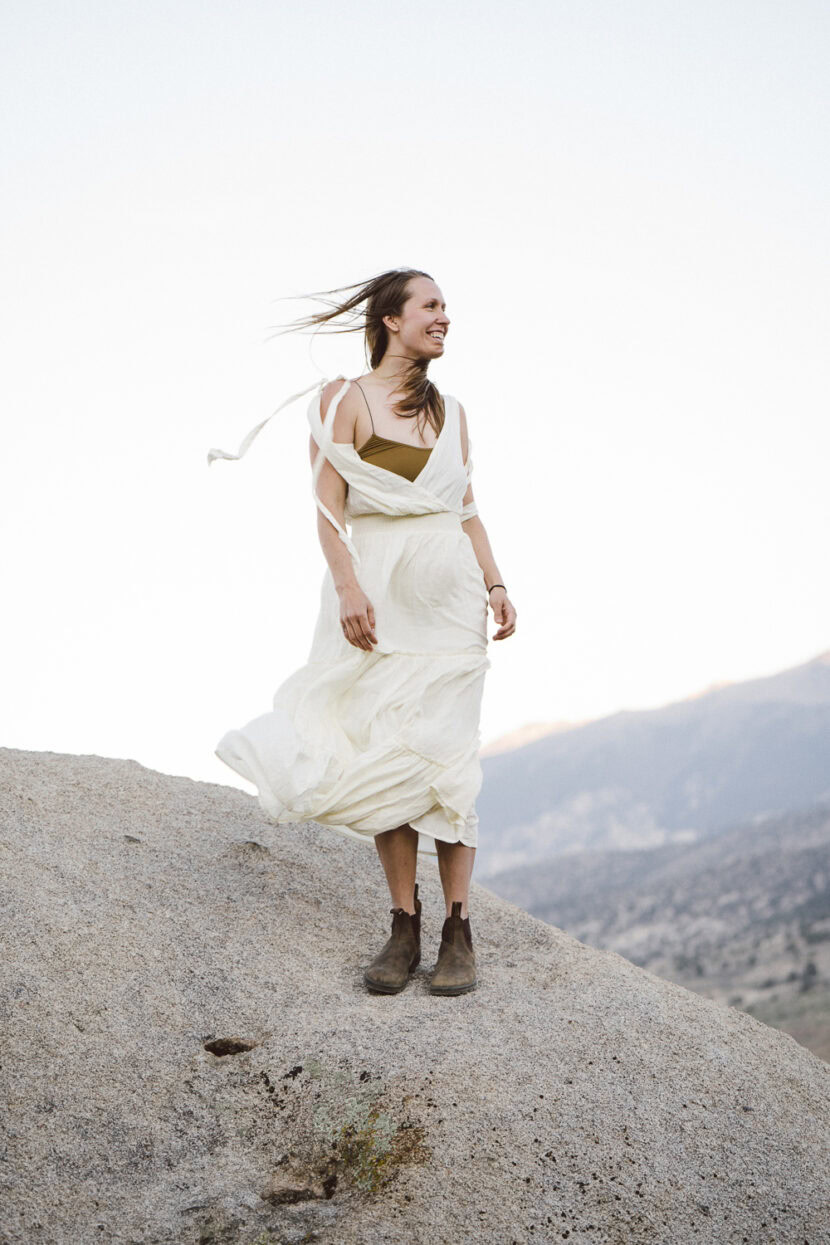 We also drove up to Lake Sabrina, a great view point less than 30 minutes from the buttermilk boulders. I think it's so fun to choose more than one location for elopements and adventure sessions.