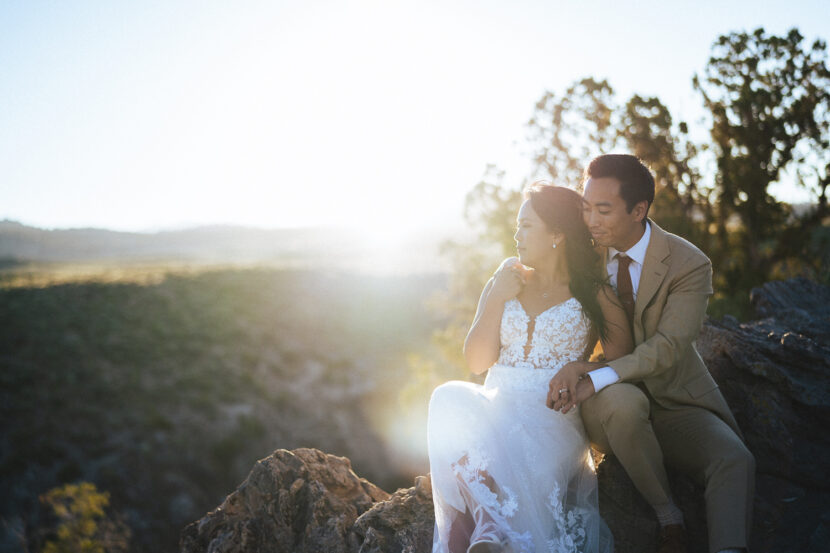 It doesn't have to be your wedding day to get beautiful photos.
I love extended adventure photo sessions with my couples. Jeanette and Kelvin reached out with a request for wedding portraits in Mammoth Lakes because they ran out of time at their own LA wedding a year prior. (Trust me, this happens more often than you might think!) So we started brainstorming ideas to make this a creative and fun session in its own right. When I found out they love paddle-boarding, I suggested we add that to our activity list. They immediately loved the idea!
You can take your anniversary photos to a new level with all sorts of fun activities. In this session, the couple chose paddle boarding, a picnic and champagne toasts, a vista overlook at golden hour, and dreamy meadow vibes at blue hour. When you choose a longer timeline, you enjoy a leisurely, relaxed pace that allows for SO MUCH MORE than a few portraits. All the pauses. All the smaller simple moments.
Paddle-boarding on Lake Mary
There are quite a few lakes to choose from in the area. Lake Mary is beautiful with Crystal Crag in the background. Other lakes that I have either photographed, or would be perfect for paddle-boarding include Convict Lake, Crowley Lake, Lake George, and Lake Sabrina.
Some things to consider: Most lakes will reflect a lot of light on a sunny day. I can work with lots of kinds of light, and will help you schedule it in a way that is ideal.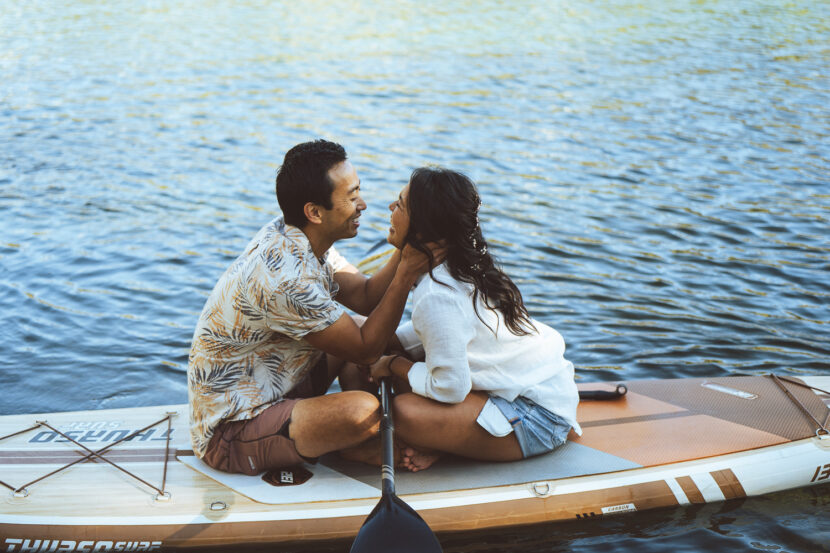 Picnic at Hot Creek Geological Site
Bring a picnic to your photo session! In this case, we spent 3 hours together. Especially during summer days, a 3 hour session on average takes place from 5-8pm. Planning a mega early or late dinner can be stressful, and there's nothing worse than wishing the photo session could end because you're so hungry.
We simply sat in the parking lot of Hot Creek and enjoyed champagne toasts as the Sun started to set, creating the best kind of warm light glow.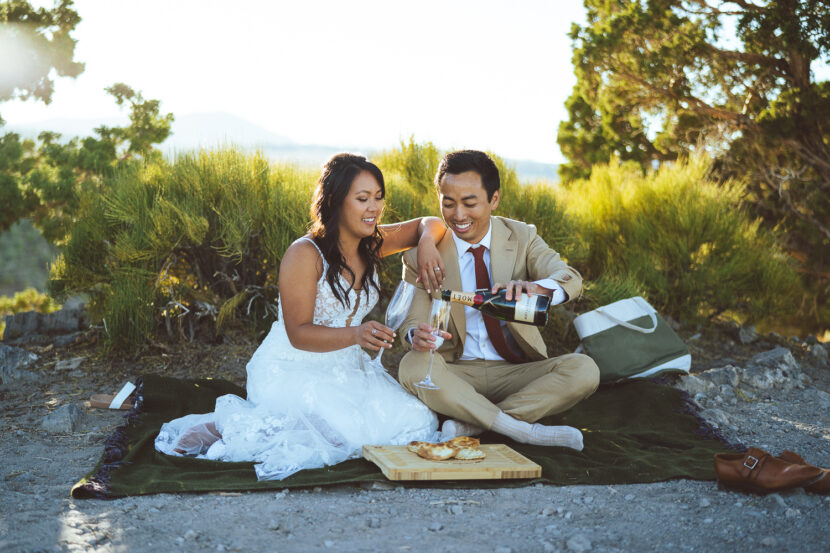 Wedding Portraits along the Owens River and Meadow
We wrapped up our session by taking a few portraits along the Owens river. I love how the timeline went from fun and playful, to epic and dramatic, to quiet and minimalist. You'll see when you scroll to the photos below. The light at this time of day is unbeatable.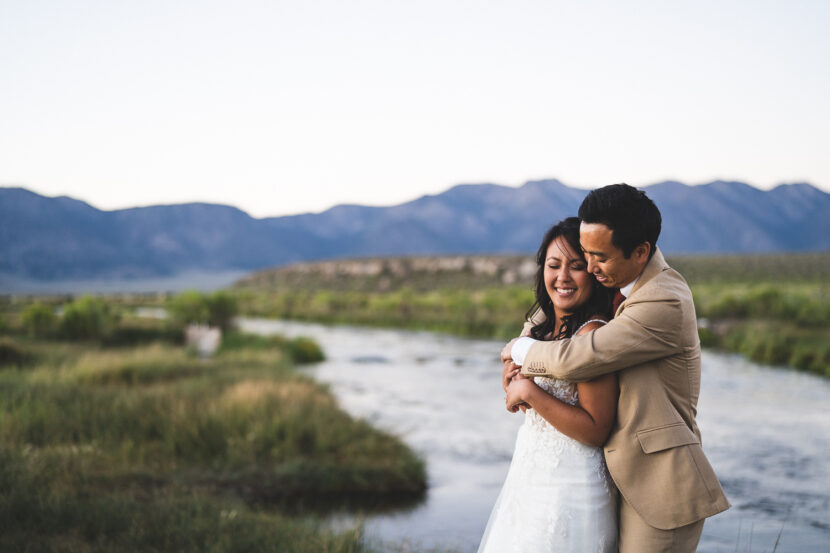 The following photos tell a lovely story of a lovely couple. Scroll to see the full session below!