As you can imagine, planning a Mammoth Mountain surprise proposal takes some strategy. However, I'm here to help you plan a bulletproof timeline! Proposing while on an adventurous day of skiing is a good idea for a few reasons, but especially because you are less likely to seem like you're going out of your way to "plan something special." I've got a lot of tips to share, so keep reading!
This is PART 1 of a two part session. See David & Kim's engagement photos at Hot Creek here.
Things to consider:
The location of Mammoth Mountain
If you want to propose while skiing, the top of the mountain is the most obvious choice because the views are unbeatable. It's also a plausible place to suggest to your partner that you pause for minute to enjoy the view and take a photo.
Season & Time of Day
Obviously, this is a winter location, between December – March. If you don't yet have a lift ticket, you can read all about the mountain here. February and early March is my favorite season for these sessions. Days can be fairly warm and enjoyable, and the pre daylight savings is another benefit!
I like to plan for end of day, at 3pm. This is a perfect time because the sun is at an angle, and you are nearing the end of your day of skiing. (It also allows room for me to park at the Main Lodge so I can hop on the gondola!)
Strategy Tips for a Surprise Proposal on Mammoth Mountain
As David & Kim walked up to the sign, he suggested they ask someone to snap a photo. He of course asks me, which allowed us to make a connection and ensure that I didn't miss the moment. After a few seconds, David got down on one knee and the rest is depicted in the photos below. :)
One important decision to consider is whether you want to merely capture the proposal, versus plan an entire engagement shoot. There is no right answer here. But know that if this is a surprise, the surprised party may not want to move right into a full session. In this session, we took a 2 hour break, the couple got changed and ready, had time for a rest and a snack, and then we all drove to Hot Creek for some more relaxed, intimate engagement photos.
You could also plan the engagement session for another day. Check out some other proposals and/or engagement locations:
View David and Kim's Hot Creek engagement session (linked at the top of the article), or read more about the history of Hot Creek itself on the Visit Mammoth site: Hot Creek.
Reach out to talk about your very own surprise proposal, whether on Mammoth Mountain or somewhere else!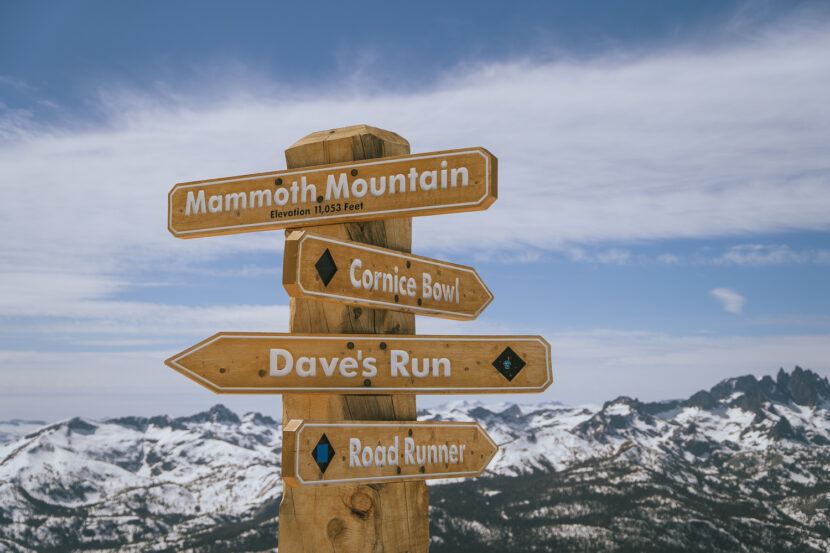 David & Kim live in Guadalajara Mexico. David reached out a few weeks prior to ask about me capturing the moment for them. Kim was SO shocked. The photos speak for themselves, but I could not get over their laughing, smiley faces full of joy.